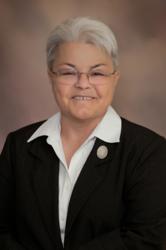 "I wanted a chat room to offer women who are inquiring about a vocation an opportunity to discuss topics related to religious life...," Sr. Pat Dowling, CBS, Vocation Director.
Baltimore, Maryland (PRWEB) October 20, 2011
The Sisters of Bon Secours will be hosting a chat room on their vocations website beginning next week, Tuesday, October 25. The chat room, entitled 'Sisters Chat,' will be held weekly from 7-8 p.m. and will feature a new topic each week. Sisters Chat has been created by the Vocations office and Sr. Pat Dowling, CBS, Vocation Director, said, "I wanted a chat room to offer women who are inquiring about a vocation an opportunity to discuss topics related to religious life and discerning one's call to religious life."
The chat room will enable women to casually talk with some of the sisters and other young women. They will have the opportunity to candidly ask questions that they may otherwise be uncomfortable asking someone else, furthering their knowledge of religious life.
The next four weeks will feature guest Sr. Christine Webb. Sr. Chris will be taking her final vows to become a nun on November 12 and she is currently preparing for this special step in religious life. Sr. Chris' chat room topics will include God's Whisper (How she heard God's calling and began her search), Family Thoughts and Preparation for Final Vows. This special feature of Sisters Chat will provide unique insight into her voyage as she enters the final phase of formation to become a nun. "Being the first guest for the chat room is an honor and privilege," said Sr. Chris. "It will be a wonderful new way to introduce the sisters to the world." After her final vows ceremony she will continue her series in the chat room with: Living in Community Life. This Sisters Chat will also provide women a unique opportunity to congratulate Sr. Chris and ask questions about her special ceremony.
Sr. Chris took her first, temporary vows on November 1, 2008. Since then, she has enjoyed her ministry as Chaplain at two Bon Secours assisted living communities, Province Place of DePaul in Norfolk and Province Place of Maryview in Portsmouth, Va. The period of temporary profession is balanced with living community life, ministry, prayer, and study as needed; a time for sisters to penetrate more deeply the demands of the Gospel and their vocation in order to integrate these demands into their life in a concrete and responsible manner. Now, at the end of this phase, Sr. Chris has been spending the last few months in intensive spiritual preparation to prayerfully prepare for making her final vows.
Her final vows ceremony will be held within a special Liturgy at the Sisters of Bon Secours headquarters in Marriottsville, Md. Sr. Chris will have many family members attend, along with her new family of sisters for this special ceremony. When reflecting on the upcoming ceremony, Sr. Chris simply said, "Making final vows is my dream come true."
Sr. Pat Dowling, vocation director, will host Sisters Chat each Tuesday evening and feature guest sisters and others on topics related to religious life and exploring God's call as a sister. For information, dates and upcoming sessions go to http://www.BonSecoursVocations.org.
About the Sisters of Bon Secours:
As an international congregation of Catholic sisters they have long had a heart for providing healthcare, social services and spiritual comfort to disadvantaged communities since their inception in 1824 when they nursed the sick in their homes. Today, their holistic approach to caring for all of creation equips the Sisters of Bon Secours to spread wellness and God's love throughout the four corners of the world. For more information on discerning your vocation or becoming a nun, please visit http://BonSecoursVocations.org, email: CBSVocations(at)bshsi(dot)org or call 410-442-0267.
# # #