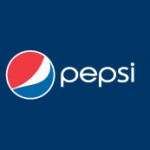 Influence is not a mystery. Learning (and knowing) how to influence a situation … a person … a decision … an outcome … or yourself … is a skill that can be mastered, but first requires cultivation. ~ Karen Keller
Fort Wayne, IN (PRWEB) October 21, 2011
Influence and persuasion expert, Karen Keller, Ph.D, will present "5 Use-Now Techniques to Ignite Your Influence" a free webinar on November 8, 2011 for women interested in becoming more influential in their career and personal relationships. Attendees will receive an influence building checklist to reference after the webinar.
According to Dr. Keller, "I know that women play many competing roles and are wondering how they can start having more influence in their careers and their personal relationships. They think they're asking, 'How can I make more meaningful connections? What they're really asking is how do I build my influence?' "
During this 55-minute webinar, Keller will lead women through a wide range of topics that help them understand what influence is and how to apply it in their lives. Some of the strategies that will be revealed include:

Ensure your deposits in the "favor bank" are repaid – without guilt.
Quickly assess an 'influence' opportunity.
Diffuse tension and create a receptive mood.
Create instant rapport and trust in any relationship.
Immediately find the common ground with anyone you wish to influence.
Keller, who developed the "Influence It!" principal, sees women as having unique skills that shape their ability to influence.
Says Keller, "Women posses many innate skills that guarantee excellence in everything they do. But oftentimes we second guess ourselves in decisions losing the leadership qualities that take our lives – personal or professional – to levels beyond our imagination."
Keller adds, "Influence is not a mystery. Learning (and knowing) how to influence a situation … a person … a decision … an outcome … or yourself … is a skill that can be mastered, but first requires cultivation."
Every attendee will receive an influence building checklist after the webinar because says Keller, "The techniques I will be explaining really do work. But only if they're used. This checklist will be a tool to help them start using what they learn right away."
To register for this webinar visit http://karen-keller.com/influence-know-how-webinar/
About Dr. Keller
Karen Keller, Ph.D. is an expert in women's leadership and assertiveness training. She is also a successful entrepreneur and author. She specializes in the skills of influence and persuasion, executive coaching, mentoring, sales techniques, management development training, motivational speaking, personal life coaching, and corporate training. Discover Influence It! Real POWER for Women now! For your free subscription visit http://www.karen-keller.com.
###