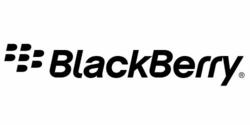 BlackBerry is a popular mobile platform and we are excited to provide the Official SEC Mobile app to their users
Orlando, FL (PRWEB) October 20, 2011
XOS Digital, the leading provider of content management solutions and digital media services for collegiate and professional sports organizations and Research In Motion, the maker of BlackBerry, announced today that the SEC Digital Network has released an entirely upgraded 2011-12 SEC mobile application for BlackBerry® smartphones, providing fans with free, all-access coverage of the SEC through a partnership with Ram Truck.
The SEC Mobile app, developed by XOS Digital, has been entirely upgraded for the 2011-2012 season, including high definition video and audio, faster navigation, auto-updating scores and the ability to watch local SEC affiliate coverage in select markets.
"BlackBerry is a popular mobile platform and we are excited to provide the Official SEC Mobile app to their users," said SEC Commissioner Mike Slive. "This is yet another unique way to reach the Conference's millions of fans and to help them stay connected to their favorite SEC schools."
The mobile video is processed from high quality HD feeds using H.264 video compression providing the best possible quality. XOS produces multiple bit-rate renditions allowing the streaming of the best possible version to the end-user based on their device capabilities and connection speed. Each device is targeted with the best format for the platform. All video is streamed from a distributed network of edge servers allowing for nearly infinite scale and low latency to the end-user.
Some of the features of the BlackBerry SEC Mobile application include:

Original video programming including SEC Today, SEC Rewind and Countdown to Kickoff
SEC team schedules for all conference sports
Live scores, stats, standings and detailed rosters
"With the staggering number of SEC fans who use a BlackBerry, this app will provide great video quality and advanced features," said Chris McCleary, CEO, XOS Digital. "XOS continues to implement Commissioner Slive's vision that all SEC fans are connected to the SEC Digital Network."
Through an SEC Digital Network partnership with Ram Truck, the $2.99 cost of the app is being covered so fans of the SEC can download SEC Mobile free of charge. Fans have the ability to download the official app from the SEC's website (SECDigitalNetwork.com) or on BlackBerry App World™ (http://www.blackberry.com/appworld) by searching "Official SEC Mobile."
About XOS Digital, Incorporated
Founded in 1999, XOS Digital is the leading provider of digital asset management solutions for collegiate and professional sports organizations. Conference officials, league offices, coaching staffs and athletic departments rely on the XOS portfolio of products and services to manage, analyze, archive, distribute, protect and monetize their digital assets. The XOS Thunder™ Coaching Platform, XOS Xchange™, XOS PlayerOnDemand™, XOS Digital Licensing Portal™, and the XOS Digital Sports Network™ digital media distribution technology provide the most advanced, comprehensive digital asset management solution available in the world. For more information, visit http://www.xosdigital.com.
About Research In Motion
Research In Motion, a global leader in wireless innovation, revolutionized the mobile industry with the introduction of the BlackBerry® solution in 1999. Today, BlackBerry products and services are used by millions of customers around the world to stay connected to the people and content that matter most throughout their day. Founded in 1984 and based in Waterloo, Ontario, RIM operates offices in North America, Europe, Asia Pacific and Latin America. RIM is listed on the NASDAQ Stock Market and the Toronto Stock Exchange. For more information, visit http://www.rim.com or http://www.blackberry.com.
The BlackBerry and RIM families of related marks, images and symbols are the exclusive properties and trademarks of Research In Motion Limited.
###