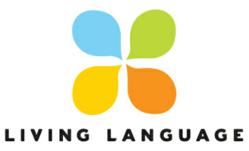 New York, NY (PRWEB) October 20, 2011
Living Language, the foremost name in foreign language self-study for 65 years, has released the first comprehensive language course available as a mobile app—available in Spanish, French, German, Italian and Chinese, with Japanese to come in December 2011.
The apps, available for iPhone and iPad, feature a complete beginner-to-advanced language course over 46 lessons, including much more than vocabulary or common phrases, so users will be on their way to conversations in no time. Users learn essential grammar and practice pronunciation, sentence building, and vocabulary through audio dialogues, interactive flashcards, and practice games like Match, Bubble Burst, and Dragon Slayer.
The apps are available individually ($14.99 for iPhone and $19.99 for iPad) or as part of Living Language's new Platinum courses, which offer users ultimate flexibility to learn wherever and however they choose, through books, audio CDs, apps, an interactive online course accessible via any browser, personal e-tutoring with native speakers and social community at http://www.livinglanguage.com.
"The apps use the same Living Language method as our other courses, scientifically developed to target the way adults acquire language—using rules and logic, not rote memorization," says Chris Warnasch, linguist and Publishing Director of Living Language.
Living Language has taught millions of people in 28 languages since it was developed in the 1940s by the U.S. State Department to prepare diplomats stationed overseas, evolving from the original audio courses recorded on LPs, to cassettes and CDs, and now interactive apps. A free edition of the apps with 11 lessons across 3 levels is available to preview in the App Store. For more information about Living Language's courses and method, or visit http://www.livinglanguage.com.
About Living Language:
Living Language, an imprint of Random House, Inc., has been a proven and effective language learning instruction for over 65 years. Originally developed for the U.S. State Department, the Living Language Method™ follows a four point approach from building a foundation of essential words and phrases, advancing to full sentences and conversations, practicing with recall exercises aimed at both short and long term memory and developing practical language skills to equip the learner in any situation. With Living Language, the accent is on you.
# # #