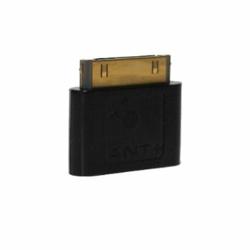 This means your iPhone can replace your heart rate monitor, your GPS watch or your bike computer.....
Bozeman, MT (PRWEB) October 21, 2011
The Fisica Sensor Key from Wahoo fitness has been voted the best iPhone fitness adapter by the Heart Rate Watch Company, a leading national online fitness electronics retailer.
"Our company tested all of the iPhone adapters that were ANT+ and felt that Wahoo made the best products" says Rusty Squire, President of the Heart Rate Watch Company. Squire continues, "We had customers test a lot of the products too and they unanimously felt that the Fisica sensor key was the single best adapter available".
What ANT+ adapters do is receive and translate signals received from external sensory devices such as heart rate chest straps, foot pods or bike speed and cadence sensors. The iPhone then uses an app to translate that information and display it to the user on the face of their iPhone. Since the iPhone already has GPS built-in to the phone unit this means the iPhone can act like a GPS bike computer or watch.
"If you already have to bring your iPhone with you everywhere as part of our tethered culture than it stands to reason that you will want to use its capabilities to replace other devices" says Squire. He continues, "This means your iPhone can replace your heart rate monitor, your GPS watch or your bike computer for fitness related activities outdoors or inside".
The GPS bike computer roll is somewhat limited by the current battery life of the iPhone, which is about 1 hour and 45 minutes in GPS mode however Wahoo Fitness is working on a battery pack extender that will help resolve that issue for people that wish to go on longer bike rides of multiple hour duration.
Getting the right application to suit your needs is also a big part of the equation. There are hundreds of running, biking and fitness apps available on the iTunes store. Since the apps really act like the device firmware for a traditional heart rate monitor GPS watch or bike computer then it is key that you make sure the features and screen displays give you what you want. Priced from free up to around $10 these apps are not so expensive that a mistake is that costly but it does pay to do your homework.
Other new devices like the Polar Wearlink Bluetooth chest strap are available for Android and Blackberry users, so it is not just the iPhone crowd that has access to these fitness applications although iPhone is currently in a leading roll to be sure.
Smartphone fitness systems seem to abound everywhere even though the industry sprung up just over a year ago so expect innovation to continue at breakneck speed and lots of other entrants into the market. With its features and compatible apps there is little doubt that the Fisica sensor key led the way in 2011 so we'll give a great big "Yahoo for Wahoo".
###