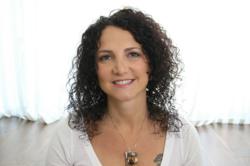 Francesca Polini:

"We want to see changes implemented as soon as possible which will make a difference to the lives of countless young people who are left to languish in care homes."
London, UK (PRWEB UK) 21 October 2011
Media invited to attend petition presentation: 13.00 on 31 October, 2011
A petition urging the government to form a National Adoption Agency and put the needs of children at the forefront of adoption reforms in the UK is to be presented at 10 Downing Street.
More than 1,200 supporters have signed a petition launched by Adoption with Humanity and firmly believe their proposals will overcome the present failing bureaucratic system which in the last year has seen only 60 babies under the age of one be adopted. It will be delivered to Downing Street on 31 October, the first day of National Adoption Week.
Francesca Polini, who adopted two children from Mexico after being turned down by her local authority in Ealing, London, and whose three-year-old daughter Gaia will present the petition, said: "It is important we take our message straight to the heart of government and we are doing this during National Adoption Week in the hope that our message is heard and listened to.
"We want to see changes implemented as soon as possible which make a difference to the lives of countless young people who are left to languish in care homes."
Adoption with Humanity was founded by Francesca, along with Stevan Whitehead and Alex Bemrose, who also both adopted children from overseas after being turned down in the UK for their skin colour and class.
It is proposed that the NAA have control over local authorities and courts and is governed by those involved in the adoption process, including social workers, psychologists, doctors, adoptive parents, birth mothers and adoptees.
One of the NAA key proposals is that a personal budget should be allocated to the child (similar to a statement of special educational needs) and the creation of a separate national budget for the assessment and preparation of potential adopters. Funding for this would come from the reallocation of budgets from the Department of Education and Ofsted.
Francesca says: "These proposals would result in significant improvements, resulting in less time being spent in care and a reduction of wasted time and resources as a result of proper co-ordination between agencies and the courts. Most importantly, more children would be placed in loving and secure homes earlier in their lives."
Support for the campaign has been given by its patron Baroness King of Bow, Oona King, and courtier dress designer Bruce Oldfield, a former Barnardo's boy.
Baroness King says: "Like Francesca I am an adoptive parent of two lovely children. And like her, I have experienced the utter frustration, despair and anger at the way the current system operates. This is not apolitical issue: successive governments have failed to solve the problem. So what's the problem? Simply that a failing system discourages adoptive parents from adopting, and penalises children born into dysfunctional families. These are children whose birth parents have usually been abused or neglected.
"Often, the best way out for these most vulnerable children is adoption. But adoption just isn't accepted by the system. That's why only a few dozen babies were adopted last year. The courts and local authorities need to be held to account, and the government of the day must get a grip. Our government has a moral duty to get the system working, introduce national procedures, and rid the system of unnecessary obstacles. And there isn't a moment to waste. I look forward to helping Francesca in her quest to change things for the better."
Bruce Oldfield says: "Adoption today in the UK is itself dysfunctional. I find it particularly absurd that that colour and culture are preventing children being adopted by families because social workers and local authorities think it won't work. I myself was raised by a single white woman, an extraordinary lady who looked after six of us in all. None of us were white. Her love, encouragement and the stable home she gave all of us was far more important than the colour we were born with.
"She is the reason I am who I am today and also the reason I am a couturier. As a dressmaker herself she was my role model. Without her there would be no Bruce Oldfield. When Francesca told me what she was doing with Adoption With Humanity, I was immediately behind her.
"We need to get back to basics and to what adoption is all about and that is children who need parents and would be parents who have the love to give those children."
*Please contact Press Officer Ellee Seymour if you would like to attend the petition presentation on 07939 811961.
Ends
Notes to Editors:

Web: http://francescapolini.com

Press Officer Ellee Seymour can be contacted on 07939 811961 or email: ellee.seymour@btopenworld.com
Biog background of founders.
Francesca was born and raised in Rome and has always been passionate about social justice and environmental issues. She completed an MA in International Political Sciences before moving to London where she worked as a news producer before joining one of the world's largest FMCG companies during which time she completed an MSc in Corporate Social Responsibility. She then joined Greenpeace to become its Global Communications Director. More recently she has been working for her own consultancy WeCare, assisting private business and NGOs achieve their environmental and corporate social responsibility goals as well as helping them work together. Francesca is author of Mexican Takeaway, which describes her dramatic adventure, the highs and lows with husband Rick, on their adoption trail.
Stevan is an inter-country adoptive parent of two teenagers from Guatemala, and has been actively involved in campaigning for changes to the adoption system in the UK for over a decade. As well as being Chair of OASIS, the largest intercountry adoption support group in the UK, for 6 years and a committee member for twice as long Stevan is an independent member on the Adoption and Permanence panels for two London Boroughs and sat on the governments Adoption Stakeholders group. His book Green is the Colour of Hope is due to be published soon. Of Croatian English heritage Stevan worked in Marketing for over 20 years before turning to development. Educated at Winchester College and Lancaster University he has lived and worked around the world including the USA, Russia and Japan.
Alex is an adoptive mother, adoption campaigner, author and event organiser. She was born in London and studied at Royal Holloway College, University of London, where she attained a BA Honours degree in History. She worked for four years in the ski industry, spending time living in the French Alps, followed by twenty-two years in corporate event management, running her own company for thirteen years, with clients in the financial sector including HSBC and Morgan Stanley. Having failed to adopt from within the UK, largely due to the ethnicity barriers (against trans-racial adoptions), Alex and her husband, Dominic, adopted a son, José, from Guatemala in 2008. After his adoption, and in spite of now being a "mixed race" family, they were turned away from adopting domestically for a second time, again on the grounds of ethnicity. Determined to campaign for changes to the adoption system, and having closed her events company after the arrival of José, Alex published her story in the book "Our Son from Afar" (Bookguild Publishing), and has since been involved in campaigning for reforms to the adoption process. A keen skier, she has worked as a volunteer for a charity, The Back-Up Trust, teaching people with spinal cord injuries to ski in specially adapted bobs, and also as a volunteer at the Shooting Star Children's Hospice.
###