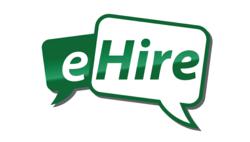 The discussions and Q&A are on target, focused and germane; it's nice to be in a room with so many smart people!
Atlanta, GA (PRWEB) October 25, 2011
In today's economy, keeping one's skills sharp is more important than ever. Technology professionals are constantly being told to make sure they are staying as relevant as possible, especially in the Information Technology industry where tools and trends are changing rapidly. In the IT community, many professionals stay up to date with different technologies through local "user groups." eHire sponsors and organizes one of those user groups, the Atlanta Spring User Group, focusing on the SpringSource suite of products.
"A users' group (also users group or user group) is a type of club focused on the use of a particular technology, usually (but not always) computer-related…[They] meet regularly to discuss the use of computers, share knowledge and experience, hear from representatives of hardware manufacturers and software publishers, and hold other related activities." The idea for the Atlanta Spring User Group was born when eHire was helping one of their largest clients find top Java development talent with expert knowledge of the Spring Framework. While connecting with prospective Java developers, it became clear that there was a lack of Spring-related resources and community.
The Atlanta Spring User Group, commonly referred to as ASUG, has a simple mission statement: "ASUG is the first user group created to support the growing Spring community in the Atlanta area." Kate Clark, the organizer and founder of ASUG explains, "The idea for this group came about while I was trying to connect with the top talent in the local Spring community. I quickly realized there were no groups designed specifically to support Spring professionals. So, eHire encouraged and helped me to get ASUG off the ground."
The Atlanta Spring User Group has grown to almost 300 members since their first meeting in March 2010. Meetings have covered topics ranging from guides for beginners to advanced demonstrations given by the developers who created those SpringSource technologies themselves. eHire provides the meeting space, funding, pizza, and prizes that are given away at each meeting. At an average meeting, one can find up to 40 IT professionals networking and discussing technology before the presentation begins. Every presentation is an in-depth look at a product or solution from the SpringSource suite followed by Q&A and other open dialogue. Michael Campbell, a Software Architect who has been attending ASUG since the first meeting says, "Organization is excellent (food, drink, door prizes!), as are the accommodations. The discussions and Q&A are on target, focused and germane; it's nice to be in a room with so many smart people! Looking forward to more of these."
As eHire moves into its third year and ASUG approaches its second, there are exciting things planned for both. The Atlanta Spring User Group's meetings are held on the last Tuesday of every other month with the next meeting being held on Tuesday November 29th. Please join them at the eHire offices in Buckhead to learn more about Cloud Foundry™ and hear highlights from the SpringOne 2GX 2011 Conference.
###