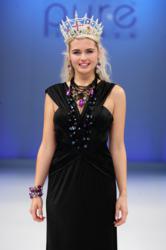 At Make Me Beautiful our prime concern has always been to make women who cannot or will not have their ears pierced feel more stylish than their pierced sisters
London, UK (PRWEB) October 23, 2011
Make Me Beautiful, the site that specialises in clip on earrings and other forms of non-pierced jewellery, announces a new supplier partnership with Barbara Easton Jewellery. Speaking on the selection of Barbara Easton Jewellery as a new collection, Misae Richwoods, founder of Make Me Beautiful, issued the following statement:
"At Make Me Beautiful our prime concern has always been to make women who cannot or will not have their ears pierced feel more stylish than their pierced sisters. That commitment means going way above and beyond having a handful of old fashioned pieces on the edge of our store. We stock hundreds of trend led clip on earrings and do not sell even a single pierced earring. We take great care in selecting the ranges we do and Barbara Easton's long history of bold jewellery made in Italy to high standards is a great addition to our jewellery collections."
Barbara Easton first launched her jewellery brand in 1978 after having had a career as a model. "Our emphasis on high quality costume jewellery and premium fashion accessories is slanted heavily towards the confident woman who knows her mind and isn't afraid to light up a room," said Barbara Easton Sales Director, Sarah Foster. "When we saw Make Me Beautiful, I knew there was a great synergy between what we were doing and I was delighted that our non-pierced ranges are now available through this great outlet."
The new range announcement follows hot on the heels of Make Me Beautiful's news that they would be Official Jewellery Sponsor to Miss England, Alize Lily Mounter, as she launches her bid for this year's Miss World title. Barbara Easton have previously been jewellery sponsor to Laura Coleman. Laura was Miss England in 2008 and was seen modelling for Barbara Easton at this year's Pure London Fashion Show.
About Make Me Beautiful
Make Me Beautiful was the first site that made clip on earrings sexy and stylish again. Whilst other sites focus on peddling Pat Butcher's left overs, Make Me Beautiful curates a fashion forward collection of the best of Britain's talent with over 1,000 lines from leading designers all in clip on, screw on, spring loaded or other non-pierced designs. Make Me Beautiful serves customers in over 30 nations and three languages via it's online web store at http://www.make-me-beautiful.co.uk together with partner sites from it's headquarters in Wimbledon, London and customer service centre in Florida, USA. Make Me Beautiful is a trading name of Rising Dragon Enterprises Ltd.
Media Contact:
Misae Richwoods
Tel: +44 208 123 9800 / +1 646 736 7768
press(at)make-me-beautiful(dot)co.uk
http://www.make-me-beautiful.co.uk
Sarah Foster
Tel: +44 1628 824747
http://www.barbaraeaston.co.uk
###