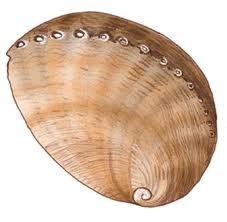 Scientific Reviews - EurekaMag.com
Mannheim, Baden-Württemberg, Germany (PRWEB) October 25, 2011
The Science Magazine EurekaMag.com covers a wide range of topics including biology, agriculture, horticulture, forestry, geography, environment and health. Drawing from this pool of scientific disciplines, it publishes reviews on topics which have recently become popular in the public. The latter is reflected in search behavior on major web search engines including Google.
Abalone (ear-shells, sea ears, muttonshells, ormer, perlemoen) are small to very large-sized edible sea snails, consumed raw or cooked in many ways. Abalone can successfully be farmed in aquaculture which is particularly popular in East Asia including China, Taiwan, Japan, and Korea. The review of Abalones at EurekaMag.com discusses genetic differences between Abalone species in the Pacific. It also covers a study on spatial interactions and competitive effects between red abalones and red sea urchins which concludes that intense fishery for red sea urchins has a positive effect on kelp availability, and abalone growth and abundance. In contrast, where red abalones have declined, red sea urchins increased significantly. Another source, however, demonstrates that northern abalone have declined 10 fold in northern California even in the absence of human fishing pressure.
Aneurysma (aneurysm or aneurism) are localized, blood-filled bulges in blood vessel walls. They occur in arteries of the brain and in the main artery carrying blood from the heart. They can cause thromboses and infarctions. The newly published review covers not only the above illnesses but also aneurysma of the pancreaticoduodenal artery. It also presents a "Smart Needle" technique which is a new method using a special puncture needle with an integrated ultrasonic sound device. In contrast to the conventional puncture of the femoral artery, where in 72% more than one try was needed, the first puncture with the "Smart Needle" was successful.
EurekaMag.com was initially launched in November 1998 as the online version of the French science magazine "Eurêka - Le magazine des sciences" published by Bayard since 1995. During the past decade, it has emerged as a comprehensive aggregator of websites and science references in biology, in the applied life sciences agriculture, horticulture and forestry, in the earth sciences, in the environmental sciences, and in the health sciences. During the end of 2010 it received ca. 40,000 page impressions per day but was republished after a change of ownership in early 2011.
The Science Magazine has recently been accredited by the Chinese Ministry of Information Industry with the registration number 案ICP备10204677号. The site delivers its content through a number of RSS feeds and an @EurekaMag Twitter account. The site accepts advertisements through the Google AdWords system. Potential advertisers may use EurekaMag.com for their advertising campaigns if their niche falls within the scope of the Science Magazine.
###