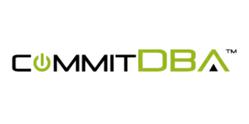 monitor, manage, sustain, remediate problems, and improve productivity for mission critical databases
Dayton, Ohio (PRWEB) October 25, 2011
Ross Group Inc, a leading supplier of database administration support to clients throughout North America, today announces the launch of its CommitDBA™ branded database administration service offering. All of the company's database services are now grouped into the CommitDBA™ business unit. With the launch, the company is expanding their portfolio of database offerings while raising the level of high performance services with Services Lifecycle Management (SLM) best practices.
"We have always been recognized as one of the top tier database administration service providers in the country, now our goal is to be number one, " says Steve Woody, Senior VP at Ross Group and business unit manager for CommitDBA™. Mr. Woody further explains, "The cornerstone offering will be our Remote Database Administration service, which includes remote monitoring and remote management. Through DBAMonitor™ we will take over the sometimes tedious sustainment tasks of ensuring that the client's databases are up and running. Optimal high availability provisioning occurs through proactive monitoring along with remediation expediency and real-time response dispatch when something happens. With our DBAManage™ offering, we take over the complete management responsibility for the client's database environment. We monitor, manage, sustain, remediate problems, and improve productivity for mission critical databases. With DBAManage™ we also perform all normal maintenance functions like patch management, backup and recovery, tuning and much more, all for a fixed fee"
"We are excited about this new chapter we are embarking upon with our database administration services," say Mark Ross, CEO at Ross Group Inc. "We have been offering database administration services for years, but there was no real brand associated with the offering. With CommitDBA™ we have grouped all of our database offerings into one easily recognizable brand and then empowered that great team with new tools and support to achieve even more." Mr. Ross further explains, "I think the CommitDBA™ brand is fantastic! The logo will become instantly recognizable and the name says exactly what our core value is, we are committed to our client's success."
Headquartered in Dayton, Ohio, with an office in Douglasville, Georgia, Ross Group Inc is a leading enterprise web services focused software and IT services firm. In addition to database services, Ross Group Inc is the number one supplier of enterprise application software to major motor clubs in North America. The software manages all touch points between the club and its member base. This includes membership management software for back office and branch operations, web site management and software to integrate member management with other club systems like finance, insurance and road side assistance. The company is also the number one supplier of enterprise automation software to teaching hospitals of veterinary medicine in the world. Their software is in use by universities all over the world and is integral to every function performed in the teaching hospital including electronic medical records, pharmacy, diagnostic laboratory and clinical pathology.
# # #