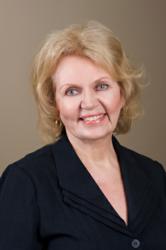 "I am happy to say that mobile broadband is an industry that continues to grow..."
Phoenix, AZ (PRWEB) October 26, 2011
Smartcomm's CEO joined the NAPW, an exclusive network where professional women can work together, exchange ideas, educate, learn, and empower others. NAPW's mission is "to provide the most advanced forum for members to connect with like-minded professional women to develop innovative business and social relationships." The NAPW continuously offers its members the resources and benefits necessary to cultivate professional and personal success.
The NAPW elected Ms. Downs as the 2011/2012 "Professional Woman of the Year" for her outstanding leadership and commitment within her profession. As CEO of Smartcomm, Ms. Downs oversees all the business and financial operations of the company, including human resources and administration. With over 25 years of experience in Real Estate, Ms. Downs took her business and sales expertise and integrated it into the co-founding of Smartcomm, LLC. Foreseeing the growth and demand of the wireless industry, and understanding the importance of having a niche in the business world, Ms. Downs created a company that offers a unique service to individuals interested in becoming part of the spectrum licensing and wireless communications world.
"In the wake of all the economic troubles we've witnessed in the stock market," says Carole, "I am happy to say that mobile broadband is an industry that continues to grow and profit. We are excited about the opportunities we have diligently researched and strive to be a world class leader in mobile broadband."
About Smartcomm, LLC
Phoenix-based Smartcomm, LLC provides consulting services and investment opportunities in the wireless communications industry to both individual and institutional investors. The company specializes in opportunities to acquire 700 MHz, 800 MHz and 1.9 GHz band spectrum through the filing of license applications, participation in FCC public auctions or acquisitions in the secondary market.
###