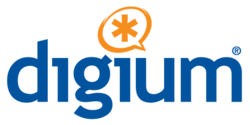 The Digium Innovation Award recognizes the best of the best and Clarity has certainly illustrated its inventive use of Asterisk.
AstriCon, Denver (PRWEB) October 26, 2011
Digium®, Inc., the Asterisk® Company, today announced Clarity, a division of Plantronics, is the winner of the 2011 Digium Innovation Award. Digium announced the winner at AstriCon, the official conference for Asterisk, the world's leading open source communications platform.
The Digium Innovation Award is designed to recognize developers, customers and partners for outstanding achievements that are improving business processes, overcoming technology challenges and enhancing the company's bottom line.
Based in Chattanooga, Tenn., Clarity is the leading supplier of amplified telephones, notification systems, assistive listening devices and other communications devices for millions with hearing loss. With Asterisk-based technology, the company created ClarityLogic, a first-of-its-kind service that enables customer representatives to remotely retrieve and adjust settings, quickly resolving customer issues. This is critically important for Clarity's primary customer—senior citizens—as many have a difficult time hearing, remembering and performing complex, technical instructions given over the phone.
"If it weren't for Asterisk and the Asterisk community, we would not be able to deliver the level of customer support that we are now capable of providing," said Doug Kilgore, systems engineer, Clarity. "We have been providing amplified phones to the senior population for decades and we've come to understand that many seniors need help with new technology. That's why we designed ClarityLogic, so the end-user can easily have their phone adjusted or optimized for them at any time. Thanks to Asterisk, we simplified the customer support process, minimized user error and dramatically reduced the number of product returns."
"Asterisk is used in many ways today in both large corporations and SMBs, from establishing voicemail systems to setting up PBXs to building gateways and protocol converters," said Mark Spencer, creator of Asterisk and Digium's chief technology officer. "The Digium Innovation Award recognizes the best of the best and Clarity has certainly illustrated its inventive use of Asterisk. We are pleased to recognize Clarity for its accomplishments and look forward to highlighting future innovations from the Asterisk growing community."
Asterisk innovators are invited to participate in the 2012 competition by submitting an application online at http://www.digium.com/en/company/awards/innovation.php.
About Clarity – Smart for Seniors ™
Clarity, a division of Plantronics, creates smart communication solutions that help seniors live richer, more engaged lives. For more than 40 years, Clarity's innovative products—such as amplified telephones, notification systems and assistive listening devices—have helped people with hearing loss, low vision, limited mobility, dexterity issues and other health challenges. Clarity has pioneered many firsts—from digital sound processing in 2005 to remote-access customer service in 2010. Millions rely on Clarity to communicate at home, at work and throughout their lives. For more information, please visit http://www.clarityproducts.com or call 1-800-426-3738.
About Digium
Digium®, Inc., the Asterisk® Company, created, owns and is the innovative force behind Asterisk, the most widely used open source telephony software. Since its founding in 1999, Digium has become the open source alternative to proprietary communication providers, with offerings that cost as much as 80 percent less. Digium offers Asterisk software free to the open source community and offers Switchvox IP PBX software to power a broad family of products for small, medium and large businesses. The company's product line includes a wide range of hardware and software to enable resellers and customers to implement turnkey VoIP systems or to design their own custom telephony solutions. More information is available at http://www.digium.com.
The Digium logo, Digium, Asterisk, Asterisk SCF, Switchvox, Asterisk Business Edition, AsteriskNOW, Asterisk Appliance and the Asterisk logo are trademarks of Digium, Inc. All other trademarks are property of their respective owners.
###