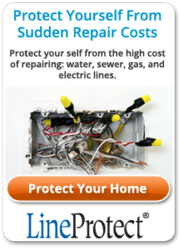 Houston, TX (PRWEB) October 26, 2011
Bounce Energy is helping protect customers from the high cost of wear and tear of their homes' electricity fixtures and air conditioning units. These unexpected repairs can cost thousands of dollars. Bounce Energy now offers warranty products from Cross Country Home Services for unexpected home repairs to customers' electrical and air conditioning units. These services can be added to customers' Bounce Energy Texas electricity bill making it convenient for customers to pay one bill that covers multiple home services.
Air conditioning units are one of the most used electrical appliances in homes and they can take a toll on electricity bills. In order for air conditioning systems to run more efficiently and save consumers on their bills, it's important to get them inspected by a professional. Bounce Energy and Cross Country A/C Repair Texas offer two options for home owners who would like A/C repair service. Customers can select the Bounce 12 + A/C Repair Coverage which will lock in an electric rate for 12 months plus they'll also receive A/C systems coverage thus saving customers time and money. They will be billed the warranty charge combined with their Bounce Energy bill. If a customer is already being serviced by Bounce Energy, they can still order Cross Country A/C Repair services. The plan covers central air conditioning repairs and includes a $1,000 annual claims expense cap with a 180 day repair guarantee.
Many homeowners may not be aware that they are responsible for repairs to their interior and exterior electrical lines. Bounce Energy customers who sign up with LineProtect™ Inside Electric will receive coverage on repairs for their outlets, switches, fuses, breakers and the inside wiring in their homes. With LineProtect, customers can call one toll-free number 24 hours a day, 365 days a year, and a prequalified, insured contractor will be dispatched to provide emergency assistance or perform routine home repairs. Best of all, LineProtect customers do not pay deductibles or a service call charge, no matter the age of the home. A homeowner can request up to $1,000 of repairs and replacements per year. Those interested in the service can simply add it on through Bounce Energy's MyAccount, or sign up for it when ordering new services from the Texas electricity company. The service is then billed to the monthly Bounce Energy bill making it convenient for customers by excluding the need to pay another bill to a separate company.
These warranty protection services Bounce Energy offers are designed to help customers save money from unexpected and costly repairs to their electrical and air conditioning units. In addition to warranty products, Bounce Energy also offers other home services such as DIRECTV, cable television, high speed internet, insurance, and more. These are services Bounce Energy offers its customers in addition to providing reliable electricity service to consumers in the deregulated areas of Texas.
About Cross Country Home Services
Based in Fort Lauderdale, Florida, Cross Country Home Services is a member of the Cross Country Group, one of the largest privately-held providers of customer service programs in the United States. The company's comprehensive product suite includes home service plans, home maintenance, energy efficiency products, emergency home assistance, line protection and custom products. Their vendor network consists of over 40,000 pre-screened, highly qualified HVAC, electrical, plumbing and appliance service providers.
About Bounce Energy
Bounce Energy is a privately-owned and full-service Texas electricity company, offering affordable, comprehensive and innovative plans to help customers easily manage their electricity service. As one of the fastest growing Texas electricity providers, Bounce Energy differentiates by providing "more than electricity" - with a superior rewards program, additional consumer-centric offers, a surplus of customer service touch points and more. Learn more at http://www.bounceenergy.com/.
###