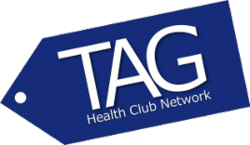 "These webinars will provide independent health club operators information and training to compete head to head with the big national chains"
Natick, Massachussets (PRWEB) October 31, 2011
The Atwood Group (TAG) Health Club Network and Atwood Consulting Group (ACG) are launching a new health club management webinar program. The webinars will be a service to TAG Health Club Network business members and will provide an interactive format on management topics for owners of health clubs gyms and fitness centers. Some topics already scheduled are: "Cost management", "How to secure better pricing", and "Getting more prospects through website and internet marketing".
John Atwood, managing partner of Atwood Consulting Group said, "this webinar program will provide a continuing stream of management information to our clients". ACG expects this move to extend the firm's position as an authoritative voice in the health club, gym and fitness center consulting space.
Atwood goes on to say "These webinars will provide independent health club operators information and training to compete head to head with the big national chains".
Webinars will be presented by the ACG staff and other industry experts that ACG commissions. Primary focus will be on operations, systems, and expense management; however, diverse topics such as web design, internet marketing, health club design, and hiring the best staff, will also be on the schedule. Webinars will eventually expand to topics such as basic sales skills for health clubs, interviewing, delegation and other topics that will help independent health club management to be more competitive.
This webinar series is being rolled out to expand the ACG "Knowledge Services" along with the rollout of blogs, forums, and white papers which ACG will also make publicly available at no fee.
Atwood Consulting Group along with the TAG Health Club Network is continuing to provide the leverage for the independent health club operators to compete throughout North America.
Atwood Consulting Group and the TAG Health Club Network were founded by John Atwood in 1999 and 2010 respectively and are based in Natick Massachusetts. Atwood Consulting Group works with clients worldwide.
# # #