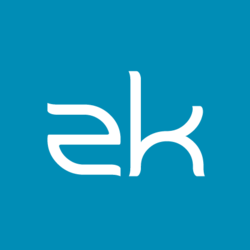 ZKGrails adds and enhances its RIA development capabilities and seamlessly integrates it with Grails' infrastructure.
London, UK (PRWEB) October 27, 2011
ZKGrails1.0.6 has been officially released supporting an upgrade to SpringSource's Grails 1.2+ versions and ZK5.0.9. The ZK plug-in for Grails has been well tested against wide-range versions of Grails, including 1.2.5 and 1.3.4 to 1.3.7. These configurations have been tested thoroughly along with JDK 1.5 and JDK 1.6.
ZKGrails is a plug-in for the full-stack Web development framework, Grails. Basically, it adds the ZK functionality atop the Grails stack in which its infrastructure is built based on the concept of convention-over-configuration and the DRY principle. ZK adds and enhances Grails' RIA development capabilities and seamlessly integrates the two to feature direct AJAX, coding by convention and also able to apply Grails features with ZK as views. With ZKGrails, users are able to gracefully get their first data-driven, say Spring + Hibernate, ZK application running with just a few commands.
ZK, with its ground breaking Server+client Fusion architecture, provides extreme productivity and security of event-driven server architecture that developers value, while enabling fine grained control at the client-side. This unique feature plays an important role in simplifying the programming model of Grails' web layer. Users are now able to just simply create a domain class, which is a Hibernate object, a service (a Spring Bean) to control transactions and a composer (also a Spring Bean) to control views. Wire them together, and it's done.
Currently, ZKGrails is recognized as one of the leading choices when developers in the Grails community are looking for an RIA solution and for developers of the ZK community who are looking for a faster way to develop Spring and Hibernate applications.
About SpringSource
SpringSource, a division of VMware, Inc., (NYSE: VMW) and the leader in Java application infrastructure and management, provides a complete suite of software products that accelerate the entire build, run, manage enterprise Java application lifecycle. SpringSource employs the open source leaders who created and drive innovation for Spring, the de facto standard programming model for enterprise Java applications. SpringSource also employs the Java and Web thought leaders within the Apache Tomcat, Apache HTTP Server, Hyperic, Groovy and Grails open source communities. Nearly half of the Global 2000, including many world's leading retail, financial services, manufacturing, healthcare, technology and public sector clients are SpringSource customers. For more information visit:http://www.springsource.com.
About Potix
Potix Corporation develops and supports ZK, the #1 Java based Ajax solution on SourceForge.net, the world's largest open source host. Innovation is the most driving force behind the growing Potix. Potix delivered the first Ajax framework to support Java and Android phones, the first embeddable Ajax spreadsheet, and the first to synergize the power of pure Java, markup and scripting languages.
ZK has more than 1,500,000 downloads since its first release in late 2005. ZK is deployed by a large number of Fortune Global 500 companies, including Barclays, Societe Generale, Swiss RE, eBay, Roche, Deutsche Bank, Sony, Sun Microsystems, Audi, EMC and Toyota, providing them with the ability to rapidly create rich Ajax enterprise level applications.
###