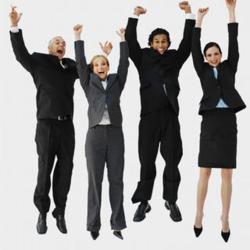 Everyone has the desire to win, only champions have the desire to prepare...see you at the finish-line!
Pittsburgh, PA (PRWEB) October 28, 2011
When choosing to use a service, especially one that is vital to health and wellness throughout the years, any savvy consumer does their research.(i) From cost to benefits to customer service, they weigh the pros and cons until finally reaching a decision. At that point, it falls into the hands of professionals behind the scenes who work hard to keep each patient completely satisfied.
In all the tireless research and comparison, it is easy to forget about the vast team that comes together to deliver a quality product. In any operation there are countless individuals playing their part. If this team does not achieve their goals using select tools for success, the final result suffers. These tools are an asset that Automated Security Alert utilizes to build every aspect of their services.
Communication is Key
Even the most basic communication skills can have the power to take a team to the top or bring them crashing down. Internal transmission between co-workers and superiors reduces mistakes, raises accountability and eventually leads to increased morale for everyone. This extends to the outside as well. Without proper communication to vendors, customers and the public, a team cannot expect to serve their general purpose or reach their goals.
Vulnerability
In order to achieve a healthy team, each member needs to figuratively undress in front of each other. This deep revelation builds trust and improves confidence.
Sense of Urgency
One of the most contagious attributes of a thriving workplace is strong determination. With the desire to constantly stay on their toes, a team will relentlessly stay ahead of the competition. With this work ethic running through each and every person, the results are limitless.
Look, Aim, Shoot
Whereas a sense of urgency is a necessity, it is also important not to let it affect the decision making process. Staying up to date with the latest market trends, laws and headlines allows for a faster draw. When the team has current information, it leads to less guessing and detailed research.
Up to Date
A workplace cannot make the mistake of solely keeping up with the latest trends in their own space. Instead, one must dig deeper into the issues affecting the entire world. It is imperative to take the headlines and gain multiple perspectives on the subject to stay on top of all information. This not only improves a team's knowledge but also productivity and conviction.
The Follow Up and Follow Through
As a team progresses, it is vital to remember the follow up and follow through. With a busy and productive atmosphere, it is easy to get lazy and uninterested in things not included on the immediate task plan. Ignoring these important building blocks can lead to a damaged organization, customer experience and overall culture. Sometimes we need to wake up and intentionally build ourselves to a state of excitement. This improves focus, determination and strength to get the job done.
Attention to Detail
"Didn't you see that?" Making sure the entire team has a constant focus on the details is everyone's business. One of the most important communications is constructive criticism to peers when a member is missing the little things. If a team is vulnerable enough to follow through with each other, the details will work themselves out.
These tools are just a few of the methods ASA has implemented to improve their team's performance every day. The constant goal to improve and excel in these areas builds an overall quality team experience that translates into improved patient outcomes, exceptional customer service and satisfaction.
About Automated Security Alert: ASA has been a local provider of personal emergency response and medication dispensers since 1988. With offices in Philadelphia, Cleveland and their main headquarters in Pittsburgh, ASA's trained operators provide in-home safety throughout the region with medical alert, fall detection and medication management systems. Through use of the array of available products, patients can increase their time at home by an average of six years. For more information on maintaining an independent lifestyle, visit http://www.automatedsecurityalert.com.
Contact:
Jason Seyler
Phone: (800) 338-7114
Director of Life Safety
(i)Automated Security Alert workplace research: January 2011 - June 2011
(i)ibid
###