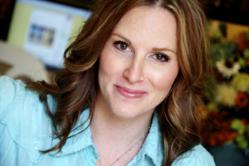 I wanted to make sure that for our digital version, we were doing it right - at the right time, in the right way, with the right people. We are confident that teaming up with JessicaSprague.com is the right partnership in every way.
Apex, NC (PRWEB) October 28, 2011
Leading internet digital scrapbooking education and digital supplies website JessicaSprague.com is pleased to announce the addition of Project Life by world-renowned scrapbook designer and author Becky Higgins.
Started in 2009, Project Life is a daily approach to scrapbooking in a single album with divided page protectors and cards for daily journaling. On November 21, the digital versions of the journaling and title cards from each colorway will be available for download exclusively at JessicaSprague.com.
"We are thrilled to offer the ease and simplicity of Becky's Project Life approach in a downloadable digital and printable scrapbooking format," says Jessica Sprague, owner of JessicaSprague.com. "After downloading the kit, you can type on the cards, use them in digital scrapbook pages, or simply print and write on them for a more traditional approach. It couldn't be easier to simply get creative."
Higgins agrees that the digital format of Project Life will open up additional creative possibilities, both to the traditional scrapbooking community, and to the digital scrapbooking community. "By offering our designs in this format, the door is wide open to endless possibilities. Now anyone can use and customize the Project Life designs in so many other ways."
According to Higgins, finding the right venue to provide the digital version of Project Life has been an important consideration. "I wanted to make sure we were doing it right - at the right time, in the right way, with the right people. I want my customers to have the best possible experience using our products. We are confident that teaming up with JessicaSprague.com is the right partnership in every way."
Customers can use the digital Project Life downloads as a supplement to their traditional Project Life kits, which will continue to be available through BeckyHiggins.com. Or they can take Jessica's digital scrapbooking online classes to learn how to use the Project Life and other digital products in all-digital or mostly digital scrapbook pages.
"Many of our classes are self-paced, so students can complete them at their own pace. Best of all, each video-based class is available forever - they never expire!" says Sprague. "The beauty of adding in just a few Photoshop techniques - especially for traditional crafters - opens up a whole new world of creativity."
For more information about Becky Higgins and Project Life, see http://www.beckyhiggins.com. For digital scrapbooking online classes, digital printable scrapbooking supplies, and free tutorials, visit JessicaSprague.com.
About JessicaSprague.com:
JessicaSprague.com is the leading website offering online classes and products for digital crafters. Founded in 2006 by world-renowned crafter, scrapbooker, instructor and author Jessica Sprague, JessicaSprague.com provides professionally designed, video-based online classes in Photoshop and Photoshop Elements for customers interested in learning about digital scrapbooking, photo editing, mouse-and-paper crafting, and more. The site's mission is to provide instruction, inspiration, and products to help people grow their skills, beautify their lives, and enhance their relationships with the people that matter most to them. The Web site's offerings include digital scrapbooking paper, digital brushes, digital element packs, lesson packs, weekly tutorials, and online classes in digital scrapbooking, mouse-and-papercrafting, photo editing, and more.
# # #