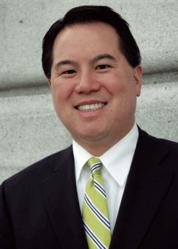 San Francisco, CA (PRWEB) October 31, 2011
On November 1, Phil Ting and the Reset San Francisco community will run a pilot L-Taraval Muni Express Bus from 46th Avenue at Taraval Street to Downtown San Francisco – an idea generated from one of Phil Ting's Muni Riders Town Hall after riders heard about the successful and well-regarded NX-Judah Express. The pilot is designed to show Muni that it is possible to take commuters from the Sunset to Downtown San Francisco quickly and comfortably.
"Reset San Francisco and my campaign for mayor ask a simple question – why can't city government become as innovative as the rest of San Francisco? This experiment in a new express line is designed to show Muni one more way to keep innovating," Ting said.
Ting says voters have identified Muni as the leading city service that needs to hit the reset button. He has held ten Muni town halls throughout the city to talk to Muni riders about their concerns.
One of the chief frustrations of riders at these many town halls has been the slow pace of Muni reform. Ting and riders have been advocating for faster implementation of the San Francisco Municipal Transportation Agency (SFMTA) Transit Effectiveness Project – a systemwide study to make Muni faster and more reliable.
"Muni spent nearly a decade studying how to make the system better. It should not take another decade to implement these reforms. Simple ideas like more express service can get the country's slowest major transit system moving faster and more reliably," Ting said.
For more information, visit http://www.ResetSanFrancisco.org.
WHO: Mayoral Candidate Phil Ting
Reset San Francisco community
L-Taraval Commuters
WHAT: "Phil Ting's L-Taraval Express"
Free: first come, first serve
WHEN &
WHERE: Tuesday, November 1, 7:30AM
Pick Up Schedule:
46th and Taraval – 7:30AM (map)
40th and Taraval – 7:35AM
32nd and Taraval – 7:40AM
19th and Taraval – 7:47AM
Drop Off Schedule:
Civic Center – 8:25AM
Powell – 8:30AM
Montgomery – 8:35AM
Embarcadero – 8:40AM
Read more and RSVP here.
ABOUT RESET SAN FRANCISCO: Reset San Francisco is an offline and online community founded by San Francisco Assessor-Recorder and candidate for mayor Phil Ting. The community has already united more than 20,000 San Franciscans and given them the tools to learn about policy, debate ideas and make their voices heard at City Hall. The ResetSanFrancisco.org community uses web-based Government 2.0 tools to help its members connect with government, and it also organizes in-person forums to connect San Franciscans to each other and to help the community unite around solutions. Learn more at: http://www.resetsanfrancisco.org.
ABOUT PHIL TING: Phil Ting is the San Francisco Assessor-Recorder who took one of the city's most dysfunctional offices and helped make it work. He has generated more than $300 million in new revenue without new taxes through his program of modernization and reform. Ting is both a former business consultant, who helped advise companies seeking to modernize, and the former executive director of one of the Bay Area's leading civil rights organizations. He is bringing the values of a civil rights advocate, the background of a business consultant and the management skills of a leader who is already reforming city government to his campaign for Mayor of San Francisco. Learn more about Phil at http://www.PhilTing.com.
Paid for by Phil Ting for Mayor 2011. 601 Van Ness Ave., #E229, San Francisco, CA 94104 - FPPC ID# 1334205
###