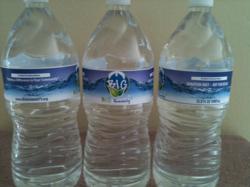 Join us and Make a Difference
(PRWEB) October 31, 2011
B.I.G. Humanity is taking a refreshing approach to helping the economy.
Iraq war veteran and founder, Rudy Swigart has seen the affects of dehydration here at home, and in third world countries.
Their mission is to provide more than adequate levels of hydration while easing the burden on the shelters and transient homes that supply food and water to the homeless and economically disadvantaged throughout Southern California.
Combined with the water delivery, their goals are to educate the community while raising awareness as to the economical and physical effects of dehydration in the community. B.I.G. University will provide classes, along with their partnered registered recipients in order to educate the homeless on what it means to stay properly hydrated throughout the cold winter months, and more importantly through the agonizing summer months.
Ailments associated with dehydration take on many faces. Some classic symptoms of dehydration include but are not limited to heartburn, chest pain, abdominal/digestive/reflux pains, lower back pain, joint pain, migraine headaches, colitis pain, morning sickness during pregnancy, cholesterol plaque, osteoporosis, osteoarthritis, gout, strokes, MS, MD and Parkinson's disease.
B.I.G. Humanity's two tiered approach to tackling dehydration related issues among the homeless and economically disadvantaged people can help save the county billions of dollars in medical expenses.
"The best way to make an impact on the people and the economy, believe it or not, is through proper levels of hydration" –Rudy Swigart
###