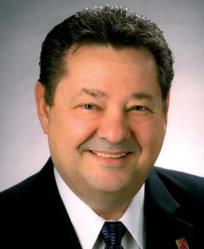 Miami, FL (PRWEB) October 31, 2011
National Association of Realtors Chief Economist Lawrence Yun and 2012 President Maurice "Moe" Veissi will present keynote sessions at the Miami International Real Estate Congress hosted by the MIAMI Association of Realtors on November 6-8 at the Biltmore Hotel in Coral Gables, Florida.
Veissi will offer information on how agents can promote their markets to international buyers and investors during "How to Promote Your Market" at the event on Monday, November 7. Yun will present and economic update and "Markets to Target for Foreign Investment" on Tuesday, November 8.
Other keynote speakers include U.S. Representative Ileana Ros-Letinen; Alex Romanenko, FIABCI World President; Peter Zalewski, Condo Vultures; and national speaker Steven J. David.
International attorneys Neal Litman, Frederick Woodbridge, Jr., Michael S. Tobin, and Roger A. Bernstein will participate on a panel addressing issues faced by foreign buyers and investors in the U.S.
For more information on the Miami International Real Estate Congress, go to 2011miamicongress.com.
###