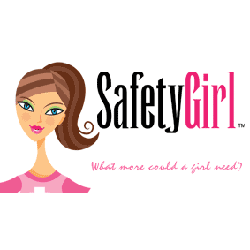 Stanton PA (PRWEB) November 01, 2011
For women, men's safety products are often too loose or too large. Women working in industrial, construction, manufacturing, or chemical handling environments need personal protective equipment that fits well and protects effectively. As a result, the demand for women's safety products has grown, and is experiencing this need for women's safety products directly, especially for its own SafetyGirl Work Boots.
An online retailer of women's emergency kits and safety supplies, Safety Girl developed its own brand of boots to meet this demand. Parent company Online Stores, Inc. is always on the lookout for introducing its own products, and the large demand for women's safety gear appeared as the ideal opportunity for developing and selling SafetyGirl Work Boots. Introduced in February 2011, SafetyGirl Work Boots started with minimal marketing and a low profile, but over the year, the requests for them increased significantly.
Compared to the competition, SafetyGirl Work Boots offer several benefits for women workers. In composition, SafetyGirl Boots are made with a nubuck upper and a double color rubber outsole. Each pair of boots is equipped with a 100-percent waterproof membrane designed for keeping feet dry all day and a steel toe, which protects the wearer from rolling or falling objects. SafetyGirl Work Boots also cost noticeably less than similar models by competitors. In fact, the price may be 50-percent lower.
Durability and a good fit are not the only qualities women look for in safety gear. The color pink is often a common request. As a result, well-known manufacturers like Fibre Metal and Pyramex offer women's safety products in pink, and SafetyGirl keeps up with this trend. Through the store, women's personal protective equipment, from hard hats to safety glasses to work boots, is available in at least one shade of pink. SafetyGirl Work Boots, as well, come in a shade of pink, and tan is an option for a woman looking for a neutral color. For showing support on the job during National Breast Cancer Awareness Month, consider wearing pink SafetyGirl Work Boots and any other pink safety gear.
SafetyGirl Work Boots are sold through SafetyGirl.com, as well as other Online Stores sites ConstructionGear.com and DiscountSafetyGear.com; ConstructionGear.com specifically offers a free shipping policy for both orders and returns. As an Online Stores site with growing sales and revenue, Safety Girl provides affordable and high-quality products, fast shipment, good customer communication, and full investigation into complaints. In addition to its own brand boots, Safety Girl offers several types of pepper spray, hard hats, safety glasses, and other personal protective products and work clothing in women's sizes.
A Top 500 retailer, Online Stores, Inc. operates 20 niche websites spanning flags, tea, work clothing, safety gear, garden tools, and promotional products. Unlike other online retailers, Online Stores manufactures, distributes, and customizes many of the products it sells. Press release services provided by Keyword Performance.
###