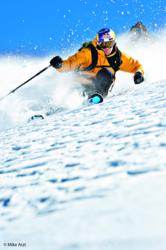 Dunsmuir, CA (PRWEB) November 02, 2011
Since 1949, Warren Miller's films have annually kicked off the winter season with footage from around the world highlighting some of the very best of skiing's top athletes. The film traditionally goes on an annual World Tour, and this year a stop will be made at the College of the Siskiyous in Weed.
FireWhat Inc., a Dunsmuir, CA start-up that has built a website designated to fit all firefighter needs, is hosting the stop, along with co-sponsors The Fifth Season, Pusher Inc., and the Mount Shasta Ski Park. Showtime is 7:00 pm November 16, in the Kenneth W. Ford Theater of the college. Door prizes and raffles will be held throughout the evening.
Tickets are $15 both in advance and at the door, and can be bought at The Fifth Season and at the FireWhat Inc. office in downtown Dunsmuir.
About FireWhat Inc.
FireWhat Inc. is a start-up company founded by an MIT grad and two professional firefighters. FireWhat's mission is to provide a professional platform that inspires the highest quality of emergency service training and education. Through development of web and mobile products, FireWhat Inc. seeks to update the antiquated delivery of emergency services training and to incorporate innovation into a technology-deprived industry.
###