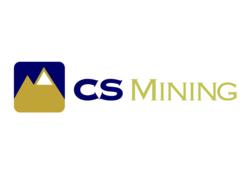 Columbus, OH / Los Angeles, CA (PRWEB) November 01, 2011
Empire Advisors, LLC ("Empire") and Clarity Partners, L.P. ("Clarity") announced today that CS Mining, LLC (http://www.csmining.com) has completed the acquisition of the mining assets of Western Utah Copper Company and Copper King Mining Corporation. The acquisition was completed through an asset purchase agreement approved by the US Bankruptcy Court in August of 2011. Empire and Clarity are the co-lead investors and worked for more than two years to complete the acquisition. The primary assets include approximately 60,000 acres of mining claims, an operational flotation mill, a full mining fleet and significant copper, gold, silver and magnetite resources. The existing proven, indicated and inferred minerals exceed 600,000 pounds of copper alone and the property has additional promising targets.
"We are pleased to have completed the acquisition of these assets. We have already begun to recruit a superior management team and expect to begin processing operations soon," added David J. Richards, President and Managing Member of Empire Advisors. "I am very pleased to have Clarity Partners as a co-investor in this transaction, and we both expect this district to produce significant amounts of our targeted metals over the next decade and possibly beyond."
"We believe we acquired these assets at an exceptional value" stated Clinton W. Walker, General Partner at Clarity Partners. "The exit from a long bankruptcy process and settlement of prior litigation provides an opportunity for a fresh start for the mining district and job creation in Milford."
Harold R. Shipes, current Chairman and CEO of International Silver, Inc., who has also agreed to become a consultant and member of the initial board of managers said "CS Mining intends to upgrade and expand the processing capabilities to better match potential of the project and the diverse metallurgical requirements of the district."
CS Mining intends to improve the efficiency of the flotation mill, construct a new tailings pond and complete additional metallurgical testing within 3-4 months prior to the restart of operations.
About Clarity Partners, L.P.
Headquartered in Los Angeles, California, Clarity Partners manages more than $1.5 billion in private equity assets in the US and China through four funds. Clarity is also a Co-General Partner of Kailai Investments, a China-based private equity fund focused on natural resources, renewable energy/cleantech, consumer products and other general industries. Contact: Clint Walker (cw@claritypartners.net).
About Empire Advisors, LLC
Headquartered in Columbus, Ohio, Empire Advisors is a midmarket private equity fund that opportunistically invests in a broad range of business sectors in debt, equity and mixed transactions. Empire's international investor group consists exclusively of high net worth individuals and home offices with a broad range of expertise, many of whom serve in consulting or board capacities in certain Empire transactions. Contact: David J. Richards
(drichards@empireadvisorsllc.com).
About CS Mining, LLC
Headquartered in Milford, Utah, CS Mining is located near the mineral rich Anaconda Skarn. CS Mining is in the business of mining and processing copper, gold, and silver through its existing flotation mill and has plans to expand its operations in the near future. (http://www.csmining.com)
# # #