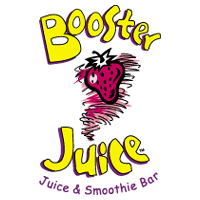 We count on cutting-edge technology to support our customers
San Francisco, CA (PRWEB) November 02, 2011
OpenDNS, the world's largest and fastest-growing provider of Internet security and DNS services that deliver a safer, faster and more intelligent Internet experience to everyone, today announced Booster Juice deployed OpenDNS across its nearly 300 locations to protect from Internet threats and provide unwavering DNS. Booster Juice is Canada's largest chain of fresh fruit smoothie bars, and stays on the cutting-edge of retail technology at all of its locations with interactive digital signs and menus and sophisticated point of sale computers.
Prior to deploying OpenDNS Booster Juice was using a patchwork of different local Internet Service Providers (ISP) to provide DNS to its nearly 300 locations. This created considerable Internet access inconsistency, as many ISPs struggle to provide rock-solid DNS and it becomes nearly impossible to access websites when DNS fails. Booster Juice Director of Information and Technology Steven Lee explained the stores were also plagued by poor DNS performance as some of the local ISPs, "would often take weeks to update DNS records."
Lee became familiar with OpenDNS soon after the service launched in 2006, while he was working for another company. Having had considerable, successful experience with the service, he set up OpenDNS for the entire Booster Juice network. Immediately after deployment, the company experienced dramatic improved Internet security, performance and reliability.
Using OpenDNS adds an extra layer of protection to Booster Juice's network because the service protects against phishing sites and wide-scale malware attacks. Plus, OpenDNS makes the Internet faster because it uses sophisticated Anycast routing technology, which returns DNS requests from the closest of its 14 worldwide datacenters.
"We count on cutting-edge technology to support our customers at nearly 300 locations and it's essential that we don't let technical issues like DNS outages get in the way providing them the best possible service," said Lee.
OpenDNS has had a 100 percent uptime record since its launch in 2006, so Booster Juice locations are no longer subject to slow or unavailable Internet because of faulty DNS and there are no disruptions of service for their customers.
About OpenDNS
OpenDNS is the world's leading provider of Internet security and DNS services, enabling the world to connect to the Internet with confidence on any device, anywhere, any time. OpenDNS provides millions of businesses, schools and households with a safer, faster and more intelligent Internet experience by protecting them from malicious Web threats and providing them control over how users navigate the Internet, while dramatically increasing the network's overall performance and reliability. For more information about OpenDNS, please visit: http://www.opendns.com.
About Booster Juice
Booster Juice is Canada's largest chain of fresh juice and smoothie bars. The chain specializes in health-conscious smoothies composed of a pure juice, fruit sorbet or vanilla frozen yogurt, frozen fruit, fresh yogurt and ice. Founded in 1999 in Sherwood Park, Alberta, the company has grown to have 249 traditional and 36 non-traditional locations in Canada, 24 in India, 6 in the United States, 5 in Mexico, 2 in Saudi Arabia and 2 in the Netherlands, with additional global expansion planned. For more information, visit Boosterjuice.com.
###