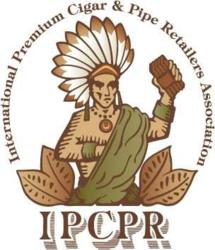 "This further validates our work on behalf of the industry and demonstrates the importance of all premium cigar stakeholders' involvement in the effort."
Columbus, GA (PRWEB) November 03, 2011
In a generous display of support for the premium cigar industry and lifestyle, Altadis U.S.A. Premium Cigar Division recently presented IPCPR with a significant financial contribution to the association's legislative efforts.
The contribution was in addition to Altadis' longtime relationship with IPCPR, including corporate membership, volunteer service on the IPCPR Associate Member Advisory Board, and sponsorship and participation in the association's Annual Convention and International Trade Show.
According to Javier Estades, General Manager of Premium Cigars for Altadis U.S.A., "IPCPR has been particularly active on a variety of state and federal legislative issues -- past and current. We wanted to show our support of those successful strategies and actions."
Janelle Rosenfeld, Vice President of Premium Cigar Marketing, added that Altadis U.S.A. will "add a section to our consumer website with links to the IPCPR site encouraging consumers and retailers to take action regarding current legislative issues." See http://altadisusa.com
Curt Diebel, President of IPCPR, expressed the association's appreciation of the Altadis U.S.A. contribution.
"This further validates our work on behalf of the industry and demonstrates the importance of all premium cigar stakeholders' involvement in the effort," he said.
Bill Spann, IPCPR CEO, thanked Altadis for its generous contribution.
"Altadis U.S.A Premium Cigar Division truly understands that a 'rising tide floats all boats. We will put this kind donation towards fighting the good fight. Together, we will work to protect the simple value we all cherish: businesses' absolute right to sell a legal product at a fair profit to adults who freely choose to enjoy premium cigars. What could be more American than that?" Spann said.
# # #