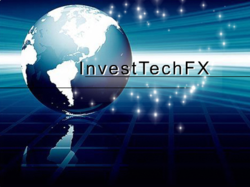 Fx Trading - The Wave Of The Future
Hong Kong (PRWEB) November 05, 2011
While EU leaders have leapt to pressure Greece to accept the plan in the hopes of containing the crisis, there is no apparent certainty in the immediate future as to whether the plan will be implemented or now. According to InvestTechFX, Forex currency exchange reacted negatively, sending the euro currency down in value. The financial situation in Greece continues to fall into turmoil with each passing week.
FX trading appears to be showing signs of fatigue over the entire situation and the most recent trading session seemed to switch focus fromthe Euro zone to the affairs of Ben Bernanke and the FOMC, along with positive economic news from the United States regarding corporate earnings and key economic indicators.
It's relatively certain that investor attention will return to the ongoing saga in Europe soon enough, so a brief perspective on the nature of the dilemma facing the EU is in order.
The economy of Greece ranks 32nd in the world, in terms of nominal GDP, at around $300 billion for 2010. That represents less than 2% of the combined $16 trillion GDP generated by the EU. Given the relatively insignificant percentage, it would be fair to ask what the big fuss is.
One possible answer is that Greece's debt burden currently exceeds its GDP by close to $30 billion. EU members, most notably France and Germany, have had at least several years' worth of one financial crisis after another, including Ireland and Portugal, with the prospect of a much more serious issue should Italy require rescue.
A more simplistic answer, however, is that financial markets, investors and traders need this type of drama in order to create the price fluctuation on which all investment and price speculation depends.
Without these economic emergencies and conflicting news reports, fundamental traders would have zero incentive to be involved in Forex currency exchange transactions. Without the involvement of the fundamental traders, technical traders would have no price volatility to analyze in the quest for profitable trades.
Regardless of the reasons or motivations of those involved, the objective perspective that can be obtained from a Forex ECN broker is invaluable for those who wish to emerge unscathed from the present uncertainty that is having its effect on the major and minor economies of the entire world.
Traders utilizing a Forex ECN also have the assurance that the broker is not engaged in trading against them such as is the case with the market maker broker. This eliminates the potential that exists for a market maker broker to delay or otherwise manipulate the price data feed they supply to their clients in order to trigger protective stop loss orders, generating a profit for them and a loss for their clients, or to delay the execution of clients' limit orders to adversely affect fill prices. These benefits arise from the fact that an ECN brokers acts simply as an intermediary, matching buy orders with sell orders.
Forex trading, on the surface, seems deceptively simple. Currency prices can do one of three things, increase, decrease, or remain steady. Just beneath the surface, however, is the volatility in predicting when exactly prices will do any of these three things, which is difficult to predict with absolute certainty.
This is where the advantage of using a Forex ECN becomes readily apparent. Without the anxiety produced by having to compete against a much more experienced, well financed opponent in the form of a market maker broker, traders can concentrate on uncovering high probability trading opportunities that have a reasonable expectation of producing profits.
One such Forex ECN broker that deserves close consideration is InvestTechFX. They provide retail Forex traders with access to the same Forex liquidity providers that are used by major FX trading concerns such as international banks and multinational corporations. To learn more, visit them at http://www.investtechfx.com and arrange a no-cost, no obligation trial account.
###