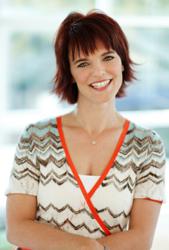 The cloud is important for the economy because most small- to medium-sized companies and enterprises use cloud technology for their growth.
San Jose, Calif. (PRWEB) November 07, 2011
While unemployment hovers at above nine percent in the United States, there are missed opportunities for IT professionals who could be working in the growing cloud computing landscape, according to an international cloud computing expert.
The esteemed IT education company The Art of Service has expanded its cloud computing pathway so that IT professionals can take advantage of the growing number of jobs in the industry.
Ivanka Menken, CEO of The Art of Service, said that this growth represents a huge opportunity for IT professionals who have the education and knowledge to help companies manage their cloud computing strategies.
"The cloud is important for the economy because most small- to medium-sized companies and enterprises use cloud technology for their growth," Menken said. "This is the sector where most jobs are created in the U.S."
Merrill Lynch estimates the cloud computing market will reach about $160 billion this year, and a statement from the Bureau of Labor Statistics 2010-2011 Occupational Outlook Handbook says that overall employment of computer network and database administrators is expected to grow 30 percent by 2018.
Menken said this growth is being fueled by cloud computing, but also said the lack of cloud computing skills may be hurting further economic development.
"There is a real concern that there are not enough information technology professionals who are proficient in managing cloud platforms," said Menken. "A 2010 study conducted by the software company SolarWinds said that 77 percent of the IT professionals they surveyed felt they lacked proper training on cloud platforms."
Companies may be reluctant to adapt cloud strategies, particularly complex private cloud platforms, due to the lack of qualified IT professionals. This can result in companies not adapting money-saving cloud platforms, therefore not freeing up capital for further investment and growth.
"Cost is a huge benefit for small companies," said Menken. "However, scalability and elasticity are just as important. Trained IT professionals will be able to avoid some of the challenges of today's job market while also making a huge difference in the growth of businesses, growth that may lead to even more hiring."
The Art of Service has a comprehensive offering of education solutions geared toward the busy IT professional. AOS instructors are experienced in classroom-style delivery, boardroom-style executive coaching, on-the-job training and online virtual support for remote students.
About The Art of Service
As a cutting-edge IT service framework company, The Art of Service is leading the way in providing high end, client-focused books, toolkits and online and classroom education programs. The company is one of the most trusted sources globally for the career-driven IT professional. For more information, visit http://www.theartofservice.net.
About the Founder
Ivanka Menken is the founder and CEO of The Art of Service. Menken has spearheaded the company's Cloud Computing Certification Scheme that is becoming the industry benchmark.
###