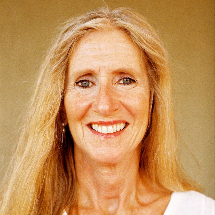 Once again, our talented writers turned their attention to the young men and women returning from our ongoing wars in Iraq and Afghanistan with indelible mental and physical scars.
Northampton, MA (PRWEB) November 15, 2011
Winning Writers is pleased to announce the results from its tenth annual War Poetry Contest. Pamela Uschuk of Bayfield, Colorado won first prize and $2,000 for her poems "Horoscope", "White Phosphorus After Hanukkah", and "The Taliban Takes Pakistan". This suite of poems vividly depicts the fallout of war in diverse settings.
"Horoscope" is a wide-ranging tour of the ravages of "the bird of fear", from African child soldiers, to martyred Burmese monks, to her own brother's cancer caused by Agent Orange in Vietnam. In contrast, observations of the richness and peace of nature provide a fragile space of relief. In the searing "White Phosphorus After Hanukkah", a woman relives the tortuous death of her daughter and grandchild, Palestinian civilians killed by an Israeli bomb. The terrible facts make polemic unnecessary, the irony all too clear: one people's festival of liberation is another's anniversary of oppression. "The Taliban Takes Pakistan" opens provocatively with an unsympathetic main character, a young suicide bomber in training, and makes us see the grief and desperation that drive him.
575 entries of 1-3 poems each were received from around the world. They were judged by Jendi Reiter, award-winning author of the poetry collections Barbie at 50 (Cervena Barva Press, 2010), Swallow (Amsterdam Press, 2009), and A Talent for Sadness (Turning Point Books, 2003), assisted by Ellen LaFleche, an accomplished writer and editor whose publications include the prizewinning poetry collections Ovarian (Dallas Poets Community, 2011) and Workers' Rites (Philbrick Poetry Award Series, Providence Athenaeum, 2011).
The judges said, "Once again, our talented writers turned their attention to the young men and women returning from our ongoing wars in Iraq and Afghanistan with indelible mental and physical scars. Many of these soldiers were still schoolchildren when the pivotal events of September 11, 2001 occurred. The winning poems remind us that no matter when the war is declared 'over', war's aftershocks last a lifetime. We especially appreciated poems that taught us something new emotionally, psychologically, or intellectually."
David Cooke of Lake Oswego, Oregon won second prize and $1,200 for "Meat Puppet". This poem is both grotesque and poignant in its depiction of a young veteran with an amputated hand. Like a phantom limb, the little boy in him is tangible yet no longer real, his potential for innocent flourishing stunted by war. Arm, vambrace, stump—the words for his wound proliferate yet fail to explain how we allow such maiming to happen.
Michael Estes of Louisville, Kentucky won third prize and $600 for "bin laden", a concise, elegant poem composed entirely of anagrams of the late Al Qaeda leader's name. At first it seems like an enigma with no rhyme or reason, rather the same way Osama was portrayed in Western media. But on careful rereading, it artfully tells the story of Bin Laden's life and death through the many-faceted symbolism that concealed his human vulnerability.
Twelve honorable mention awards of $100 were also made, bringing the total to $5,000. The winners and ten finalists are published at http://www.winningwriters.com/contests/war/2011/wa11_pastwinners.php
About the War Poetry Contest
This is the last year of the War Poetry Contest. Launched by Winning Writers in 2001, it has awarded thousands of dollars for original, previously unpublished poems on the theme of war. The winners' archives are available at
http://winningwriters.com/contests/war/wa_pastwinners.php
New this year, Winning Writers is sponsoring a Sports Poetry & Prose Contest that seeks original, unpublished poetry, short stories, and literary essays on a sports-related theme. Submissions for the 2012 contest are accepted online from November 15, 2011 through May 31, 2012. The prize pool is $5,000, including two first prizes of $1,500 apiece for poetry and prose. The entry fee is $15 for 1-2 poems or one prose piece, up to 6,000 words. For more information, please see
http://www.winningwriters.com/contests/sports/sp_guidelines.php
About Winning Writers, Inc.
Winning Writers is today's leading source for poetry contest information. We have been selected as one of the "101 Best Websites for Writers" by Writer's Digest for seven years in a row (2005-11). Our online database, Poetry Contest Insider, includes complete guidelines and rankings for over 1,250 poetry and prose contests. Our free email newsletter offers news about quality free contests and literary resources. Winning Writers sponsors two annual contests, the Sports Poetry & Prose Contest and the Wergle Flomp Humor Poetry Contest.
Winning Writers was founded in 2001 by Jendi Reiter and Adam Cohen. Learn more at http://www.winningwriters.com
###