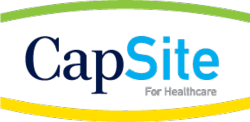 Facilities that utilize a consultant expect value-add from an engagement, and the CapSite subscription service increases the value of the vendor evaluation and selection services I can offer. -Joseph Marion
Burlington, VT (PRWEB) November 09, 2011
CapSite announced this morning that Healthcare Integration Strategies, LLC has entered into a Provider Consulting Organization (PCO) agreement with CapSite. The agreement enables Healthcare Integration Strategies to offer the CapSite service to healthcare providers as part of consulting engagements.
"Our research in the Imaging IT market shows an active cycle of new and replacement purchases over the next 24 months. Our unique CapSite database, when combined with the value added Consulting services offered by select professional services firms for their provider clients, serves as a market differentiator for that consultancy," says Gino G. Johnson, Sr. VP and GM of CapSite.
The CapSite database is a unique resource providing transparency on healthcare technology purchases to help healthcare provides make more informed decisions in the planning, budgetary, and negotiating phases of their procurement process. Spanning over 140 categories across Healthcare IT (HIT), Imaging Equipment, Professional Services and Medical Devices, the CapSite database will assist Healthcare Integration Strategies to advise providers toward making intelligent decisions in vendor evaluations and system selections.
Healthcare Integration Strategies expertise with Imaging IT services with hospitals is aligned with CapSite's unique coverage in the healthcare technology marketplace.
"Facilities that utilize a consultant expect value-add from an engagement, and the CapSite subscription service increases the value of the vendor evaluation and selection services I can offer," states Joseph L. Marion, Principal of Healthcare Integration Strategies.
The Provider Consultant Organization (PCO) agreement allows providers to benefit from Healthcare Integration Strategies advisory services paired with CapSite's unique database resource.
About CapSite™
CapSite™ is a healthcare technology research and advisory firm. Our mission is to provide market transparency which enables our healthcare provider clients to save money on healthcare technology investments which drives down the overall cost of healthcare in the U.S.
The CapSite database is the trusted, easy-to-use online resource, providing critical knowledge and evidence-based information on healthcare technology purchases. The CapSite database represents more than 140 healthcare technology categories and 1,000 vendors. CapSite™ provides detailed transparency on healthcare technology pricing, packaging and positioning.
CapSite has a strategic alliance with AHA Solutions to bring the CapSite database to the 5,000 AHA member hospitals.
When it comes to healthcare technology research, it helps to see all the details. Those details are now available with CapSite™.
About Healthcare Integration Strategies, LLC
Healthcare Integration Strategies (HIS) was founded in 1993 to improve awareness of the importance of image integration with clinical information systems, and to assist clients in development and implementation of long-term clinical information integration strategies. Since its inception, HIS has assisted over one hundred clients with their clinical information integration plans. HIS is now active in extending imaging integration beyond the traditional imaging services to the enterprise as ARRA/Meaningful Use takes hold. For more information, see http://www.hisconsultant.com.
###