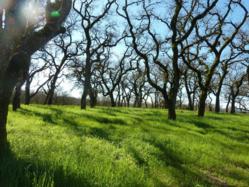 The Port here is far too good for most people," - Alfred Hitchcock
Healdsburg, CA (PRWEB) November 09, 2011
Simi Winery is pleased to announce a milestone that few wineries have reached. In 2011, Simi Winery celebrates its 135th year as the longest, continuously operating winery in Sonoma County. As one of the only California wineries that remained open during Prohibition from 1920 to 1933, Simi Winery enjoys a rich history that began in Italy and continues in beautiful Healdsburg today.
In honor of Simi's 135th birthday, visitors to the winery's historic property in Healdsburg can view the original stone cellars constructed in 1890, see purchase receipts from Simi fan Alfred Hitchcock, and look through a sampling of winery icon Isabelle Simi's most cherished mementos, including her political buttons, photographs, and her piano.
After touring Simi's historic property, hungry wine tasters are invited to indulge in an authentic taste of Italy with winery chef Eric Lee's artisan pizzas and Simi wines. Freshly prepared in a wood-burning pizza oven on Simi's Landslide Terazzo, Chef Eric's delicious thin-crust pizzas include produce picked from Simi's garden and are served seasonally from May through October on Fridays and Saturdays. The tasting room will be offering tastes of wine for $1.35 on Fridays and Saturdays during November and December served in commemorative 135 Anniversary tasting glasses. The commemorative glasses and t-shirts are also available for purchase.
The Simi Winery Visitor Center is open daily from 10:00am to 5:00pm. Winery tours are offered every day at 11:00am and 2:00pm. Simi's Landslide Terazzo Pizza Café is open Fridays from 12:00(noon) to 5:00pm and Saturdays from 11:00am to 4:00pm, seasonally.
In addition to limited-release and Visitor Center-only wines, Simi's Sonoma County-designate wines include Sauvignon Blanc, Chardonnay, Merlot, Pinot Noir and Alexander Valley Cabernet Sauvignon. Landslide Vineyard Cabernet Sauvignon is Simi's acclaimed single vineyard-designated wine. We also produce a Reserve Chardonnay from the Russian River Valley and our Reserve Cabernet Sauvignon from renowned Alexander Valley vineyards.
History of Simi Winery
The roots of Simi Winery stretch back to 1848, when Giuseppe Simi left his home in Tuscany to try his luck as a California goldminer. By 1876, having failed to strike it rich, Giuseppe and his brother Pietro shifted their focus from gold to vegetables, and then to making wine in San Francisco using Sonoma County grapes. Five years later, the two brothers moved their operation to Healdsburg, bought a winery using money they earned from selling cabbages, and planted vineyards in Alexander Valley. They were rewarded with their first harvest in 1890. That same year, the brothers finished the construction of Simi's historic stone cellars, which are still used today to barrel age the winery's fine wines today.
Tragically, in 1904 both Simi brothers passed away, leaving behind Giuseppe's daughter Isabelle to take over the winery at the young age of 18. When Prohibition began in 1920, Isabelle and her husband Fred Haigh, a local banker, were forced to sell vineyard holdings to keep possession of the wine stored in their stone cellars. Hoping for a quick repeal of the 18th Amendment, Isabelle sold wine to churches in an effort to keep the business afloat. She continued this for 13 years. Whereas prior to the amendment there were 256 wineries in Sonoma County, by the time of its repeal, Simi was one of fewer than 50 wineries that remained.
In 1934, one year after the repeal of Prohibition, Isabelle opened the first retail outlet at the winery. Fashioned from a 25,000 gallon Redwood cask, the outlet and tasting room was placed in front of the winery on Healdsburg Avenue. It was an instant success, attracting visitors from around the world.
Like her immigrant father, Isabelle was a true pioneer. She kept the winery alive through the valley's most difficult years, and brought it much-deserved fame in the years thereafter by inviting travelers along Healdsburg road to stop and take a sip. Among these visitors was Alfred Hitchcock, a regular customer who especially loved the winery's Port. Isabelle retired in 1970 at the age of 84, and sold the winery to the Alexander Valley grape grower, Russell Green. Although formally retired, she continued for years as an ambassador for the winery, always adorned with her bold political buttons and warm smile.
Today, Isabelle's passion for wine, pioneering spirit, and contribution to the history of women in winemaking lives on. Mary Ann Graf was appointed to Simi's winemaking team in 1973. As the first woman to graduate from the viticulture and enology department at UC Davis in 1965, Mary Ann blazed her own trail into the world of wine, and created a path for other women to follow. Six years later, Zelma Long joined Simi as a winemaker. Zelma upgraded the winery with a state-of-the-art fermentation cellar, and quickly became one of America's best-known winemakers during her 20-year career at Simi. After Zelma's retirement in 2006, Simi's lineage of strong female winemakers continued, unbroken, when senior winemaker, Susan Lueker, and her assistant winemaker Megan Schofield, joined the team.
In 2003, Steve Reeder joined the Simi winemaking team as head winemaker. Today, Simi holds more than 500 acres of estate vineyards within Sonoma County, including property in the most prominent regions of the Alexander and Russian River Valleys. Simi remains dedicated to producing wines that reflect the vineyards where they are grown. Still renowned for its sense of rich Italian hospitality, unquenchable passion for wine and pioneering winemakers, Healdsburg's Simi Winery remains a premier Sonoma destination.
Visit: http://www.simiwinery.com
Follow: @SimiWinery
Friend: Simi Winery
# # #