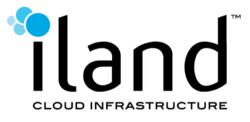 iland was strongly recommended by several of our peers; the pricing we were offered was very attractive and the staff members during the sales process were helpful and patient throughout, said John Manulis, CEO of ScreenSpaces.
Houston, Texas (PRWEB) November 10, 2011
iland™, the global cloud infrastructure provider and VMware Service Provider Partner of the Year for Americas today announced that multiple customers worldwide have selected iland for their cloud infrastructure needs over the past few weeks. The recent additions include companies from an array of industries including aviation, entertainment, facilities/property management, software development, real estate brokers and more.
Rob Davis, Director of IT at Texas-based Atlantic Aviation credits the value of iland's cloud services as one of the primary factors in selecting iland. He stated, "iland was able to offer a cloud based DR solution at a price point that just makes sense. Our team can now be focused on recovery process and annual tests without the constant concern of our primary datacenter outgrowing our recovery site. We know we have the needed resources to keep our company running." Atlantic Aviation will be deploying iland's Disaster Recovery solution using the iland Continuity Cloud™.
iland pioneered solutions for data replication and business continuity to a true VMware-based cloud environment. iland employs a unique implementation methodology for each customer's DR plan because no two plans are the same. The company's methodology comprises a process that clearly documents, implements and manages an evergreen Recovery Action Plan (RAPTM) for each customer. Since its inception 15 years ago, iland has become expert in cloud infrastructure based on VMware's platforms.
Sofun Gaming based in Paris, France has deployed the iland Cloud environment for enterprise production. Julien Anguenot, CIO said "Everything has worked flawlessly since the initial deployment. It has been audited successfully and our gaming platform has been running in iland's London datacenter for a few weeks. Everything is just working perfectly."
Sofun Gaming needed a scalable solution that could manage an enormous increase in demand which in turn is driven by a substantial increase in users at weekends. Additionally, specific events in the news or tournaments can dynamically raise the demand for short periods of time. It also needs to comply with stringent gaming regulations so it has to be able to track all activity securely.
Imovation Inc. was founded in 2003 as a payments technology and loyalty start-up in a dynamic and emerging market in Dubai, United Arab Emirates. It has recently set up a new company, Looping.com in California, that has developed a mobile, contactless technology that can be used in applications of looping that range from processing mobile payments, running loyalty/coupon/offer/deal programs, rewarding presence, issuing and validating event tickets, unlocking doors and guest list access control, settling bills and much more. Looping is a patented "phone present" technology that relies solely on the speaker and microphone, the most basic elements found in all handsets past, present and future. Looping.com is using iland Cloud Services solution to scale for growth in North America. According to Dani Alyamour, President of Imovation, "We selected iland because their price point and performance met our needs. We will be able to scale our growth in a cost-effective and efficient manner and look forward to continue working with iland in the future."
DataLine LLC is based in Moscow, Russia. The company was founded in 2007 and is a specialist provider of IT outsourcing services in Moscow. It is using iland Cloud Services based out of the London datacenter for its exchange production environment and is delighted with the results. Gregory Atrepyev, Chief Production Officer commented "We selected iland for three primary reasons – it offered the full range of services we needed for our specific business; the professionalism of the team from sales to deployment that ensured a smooth process from start to finish and the excellent and fast customer service we received. Everything is running smoothly and we couldn't be happier!"
John Manulis, CEO of ScreenSpaces, a technology and social marketing company that specializes in the aggregation, sharing and monetization of online content says that they selected iland for three primary reasons: "iland was strongly recommended by several of our peers; the pricing we were offered was very attractive and the staff members during the sales process were helpful and patient throughout. We're using iland Managed Resource Cloud with a combination of Tier 3 and Tier 4 storage as well as remote snapshot backup. We're very happy with our choice and are looking forward to a long and productive partnership."
"We are seeing a marked increase in the number of customers selecting and implementing an iland Cloud environment for a variety of applications. As cloud technology moves further into the mainstream, our customers experience real value in terms of attaining a highly available enterprise IT infrastructure with lower and flexible pricing, speed to market, control and scalability. iland continues to be focused on meeting their needs and bringing new and innovative solutions to the global market" commented Brian Ussher, iland President.
About iland
iland Internet Solutions, VMware's Service Provider Partner of the Year for the Americas, provides hosted cloud infrastructure services in North America and Europe that enable customers to leverage enterprise class infrastructure in the form of virtual datacenters with flexible billing and capacity models. Solutions include secure hosted environments for virtual servers and desktops, test and development, cloud-based disaster recovery, and hybrid cloud services to maximize the value of existing VMware based environments. For more information, please visit http://www.iland.com.
For more information, visit iland.com.
###