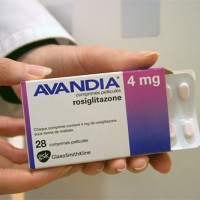 (PRWEB) November 10, 2011
Bloomberg Businessweek is reporting U.S. District Judge Cynthia Rufe pushed GlaxoSmithKline (GSK) and the Plaintiffs yesterday to resolve most of the remaining Avandia diabetes medication patient lawsuits by appointing a mediator to preside over settlement negotiations for an unspecified number of Avandia cases consolidated before her in Philadelphia (In re Avandia Marketing, Sales Practices and Products Liability Litigation, 07-01871, U.S. District Court, Eastern District of Pennsylvania). According to Ennis & Ennis, P.A., the Honorable Cynthia Rufe set a 75-day deadline to resolve 85 percent of the remaining cases.
Rufe appointed Patrick A. Juneau, a Louisiana lawyer, to mediate the cases. Juneau has served as a mediator in more than 2,000 cases, including those brought by breast-implant patients and faulty heart defibrillator patients. According to court filings, if 85 percent of these cases are not resolved within the 75-day period, Rufe will put 100 of the oldest suits into a trial pool and push to have them ready to be presented to jurors within 60 days.
This push comes less than a week after GSK agreed to pay $3 billion to resolve claims for illegally marketing its Avandia diabetes medication. Company whistleblowers and federal prosecutors said the company had paid doctors and manipulated medical research to promote the drug, reported The New York Times.
Avandia was once the world's best-selling drugs for Type 2 diabetes, generating over $3 billion in annual sales at one point, according to The New York Times. However that changed when a study in 2007 revealed that the medication, which contains rosiglitazone, increased the risk of heart attacks. As a result, according to the U.S. Food and Drug Administration, after November 18, 2011, Avandia will no longer be available through retail pharmacies and will only be available by mail or der through specially certified pharmacies participating a the Avandia-Rosiglitazone Medicines Access Program.
Attorney David Ennis recommends that anyone who has taken Avandia and has been diagnosed with congestive heart failure, or suffered a heart attack or stroke with debilitating effects, and has not retained an attorney should contact an experienced Avandia lawyer to explore your legal rights. Ennis & Ennis, P.A. has been representing Avandia victims since May 2007. To learn more about your legal rights, visit http://www.the-avandia-lawyer.com or call toll free 1-800-856-6405 to speak with an attorney.
Ennis & Ennis, P.A. is a nationwide law firm with offices in Ft. Lauderdale, Miami and Washington D.C.
Ennis & Ennis, P.A. concentrates it practice in mass torts and represents individuals against pharmaceutical companies and medical device manufacturers.
Ennis & Ennis, P.A. has been representing clients individually since 1986 and has recovered over $100 million in settlements for its clients.
Ennis & Ennis, P.A. is also investigating cases involving Accutane, Actos, Fosamax, Paxil, Zoloft, Prozac, Depuy Hip Recall, Zimmer Hip Recall, Depakote, Reglan, SJS/Dilantin, Yaz, Yasmin and Ocella Birth Control Pills and Transvaginal Mesh devices.
Remember the law limits the time in which you can file a claim, so don't wait to explore your legal rights.
###