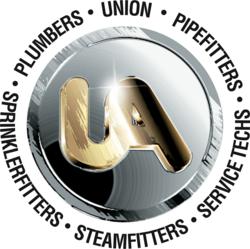 Annapolis, MD (PRWEB) November 12, 2011
United Association General President William P. Hite made the following statement today on the State Department's decision to delay the start of the Keystone XL pipeline until early 2013:
"Further delay of the Keystone Pipeline unnecessarily jeopardizes this safe, quality project that will decrease our dependence on foreign oil and create thousands of jobs – especially at a time when millions of men and women are looking for work. Nevertheless, we're confident this project will ultimately secure final governmental approval and move forward.
Keystone is too important to our nation's economy, energy independence and national security. This privately-funded, shovel-ready project will create thousands of jobs, pump billions of dollars into the economy and reduce our dependency on increasingly unstable oil supplies from the Middle East. It is imperative it moves forward as soon as possible.
The State Department's decision to delay the project for purported health and safety concerns is wholly unfounded. Tons of evidence accumulated to date shows it will be the safest pipeline in the world. It will use the safest, most advanced materials, be constructed by the highest skilled, best trained craftsmen in the industry and monitored by the most sophisticated electronic-video safety system ever designed. The bottom line is that the environmental groups are way off base on this project.
On the other hand, we can tell you where there are serious, legitimate public health and safety concerns in the pipeline industry that should be the focus of both government and environmental groups -- literally thousands of miles of antiquated pipelines all across this country that are in critical need of replacement. The vast majority of these pipelines, which include oil, gas and water, are 40 or 50 years old or older and pose serious public health risks.
We've already seen recent explosions in old gas lines that have taken lives and evidence of dangerous toxins leaching into our water systems due to worn out pipes. These are virtual time bombs waiting to happen and should be addressed by government and those who truly care about the environment. Pipeline is a integral part of U.S. infrastructure that is in desperate need of investment and many times overlooked. This is an area where we need to act immediately to prevent real and imminent public health disasters and we can create tens of thousands of jobs for Americans in the process."
###