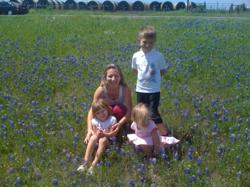 I think large corporations are the problem, when they dont realize that the air we breath, the water we drink, and the food we eat, is more important then bottom line profits.
Frisco, TX (PRWEB) November 16, 2011
A personal initiative to hold a large corporation responsible for the polluting of the air in the quiet bedroom community of Frisco, TX takes place this Friday 18 Nov 2011, at 8 am... in of all places NYC.
Concerned parents will be flying a banner over the Hudson River Area of NYC saying: Exide, stop the killing in Frisco, TX! ExideKills.com
Dr. Leila Ranzi Pate, wife, mother of 3 children in Frisco, TX, daughter-in law of a Marine Corps Veteran, has the following to say about this: "My husband and I moved to Frisco almost 10 years ago, newly weds with the purpose of raising a family and making a home. Over the years of living here, sad to say, hidden within the city itself, is a factory that is pumping out toxic emissions within the environment, and no one is doing anything to stop it. In fact, in a recent EPA inspection, the factory was found to be almost 10 times above the EPA 'safe' limits, yet its still open for business pumping lead, arsenic, and cadmium and other trace elements into the air water and soil daily."
The company in question is Exide Technologies a multi billion dollar a year company that recycles batteries and the lead within them.
"As a mother, what is so amazing to me is that other families in the community are not taking a more active stand to protect our children, as well as our own health as adults. Lead is not in automotive fuel for over 30 years in this country, but foolishly a town promoting to people such as ourselves, family, community, etc. was built around a factory that has been polluting the air and soil of Frisco with lead for almost 50 years? Had we known about it, we would have never bought a home in this community. "
Dr. Pate and her family have recently purchased a second home 50 miles away, in a Veterans town, to protect their children and personal health.
"My husband and I decided that flying a banner over the Hudson River area of NYC should get the attention of a few people in NY and Wall Street, and hopefully world wide. We scheduled to fly over a NASCAR race in Phoenix last Sunday, but weather delayed it."
That our city does nothing about is no laughing matter either, this is not a town that is safe for humans to live and do business in until this issue is fully addressed and resolved. I'm Italian born and raised, and my husband was born and raised in the Marine Corps, so I guess we just know how to take a fight to the extreme. This is just wrong that the city and the factory are getting away with this."
# # #