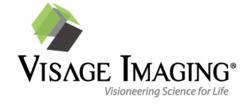 In seconds, intelligent streaming delivers a complete, single desktop experience for radiologists, comprising a multi-modality, multi-dimensional (2D, 3D, 4D), protocol-driven enterprise reading environment.
San Diego, CA (PRWEB) November 17, 2011
Visage Imaging, Inc., a wholly owned subsidiary of Pro Medicus Ltd. (ASX: PME), announced today that Colorado-based, Rays, has chosen Visage® 7 to power radiologist interpretation across their renowned national teleradiology network. Visage 7's innovative, thin-client, server-side processing technology will speed and enhance radiology interpretation by Rays' radiologists.
Enhanced interpretation will be possible because DICOM imaging traffic will no longer be needed to be sent to their distributed reading radiologists, as DICOM images never have to leave the core Visage 7 server. In seconds, intelligent streaming delivers a complete, single desktop experience for radiologists, comprising a multi-modality, multi-dimensional (2D, 3D, 4D), protocol-driven enterprise reading environment.
Rays recently was honored by KLAS (http://www.klasresearch.com), an independent healthcare research and consulting firm, with the highest overall score in KLAS' recent study of teleradiology providers, "Teleradiology Services 2011: Times are Changing." This was the second year in a row Rays has achieved the highest score in that report.
"Rays is one of the most innovative and acclaimed teleradiology providers in the nation," stated Brad Levin, General Manager, North America, Visage Imaging. "Their radiologists and best-in-class technology have taken a patient-centric approach that is admirable. We're fortunate to now include Rays into the Visage family of customers, and look forward to helping them springboard continued accolades through the implementation of Visage 7."
For those attending the 2011 Radiological Society of North America (RSNA) conference in Chicago, November 27 – December 2, Visage Imaging and Rays will be demonstrating Visage 7 from booths #2855 and #3059, respectively, Hall A - South Building, McCormick Place. To schedule a priority demonstration, please contact us at info(at)visageimaging(dot)com.
About Visage Imaging, Inc.
Visage Imaging is a global provider of enterprise imaging and advanced visualization solutions for diagnostic imaging and clinical research. For diagnostic imaging, Visage 7 delivers amazingly fast server-side rendered images streamed via an intelligent thin-client viewer. Radiologists and referring physicians have a customized, protocol-driven workflow to natively view 2D, 3D, 4D and advanced visualization imagery across a single desktop. Powerful imaging solutions include enterprise viewing and interpretation; image enablement of EMRs, VNAs, and portals; RIS/PACS, as well as anywhere mobile access. For clinical research, Amira is a proven high-performance visualization and analysis platform for life science and biomedical data used by the world's most prominent institutions. At their core, both Visage 7 and Amira share proven visualization technology, helping thousands of researchers and physicians worldwide overcome their research and clinical challenges. http://www.visageimaging.com
About Pro Medicus Limited
Pro Medicus Limited [ASX: PME] is Australia's leading medical IT and e-health provider. Founded in 1983, the company provides a full range of integrated software products and services to hospital, imaging centers and health care groups worldwide. http://www.promedicus.com
About Rays
Founded more than six years ago, Rays is devoted to placing patients first by extending the capabilities of radiology for all types of medical care providers. By combining experienced physicians with high-quality technology, Rays is able to provide expert interpretations of medical images -- from x-rays to mammograms -- for every radiology subspecialty using secure Internet protocols. Radiology groups and hospital staff receive rapid, reliable medical insights to increase the speed and quality of care for their patients. Rays is a preferred teleradiology vendor for VHA, Inc. For more information, please visit http://www.rays.net.
Contacts:
Brad Levin, General Manager, North America and Vice President, Global Marketing
Visage Imaging, Inc./ Pro Medicus Limited
Phone: (703) 858-5758 or 540-454-9670
E-mail: blevin(at)visageimaging(dot)com
Greg Rose, MD, PhD
Rays
Phone: (303) 933-8270
Email: info(at)rays(dot)net
Website: http://rays.net
Visage, Visage Imaging, and Visioneering Science for Life are registered trademarks of Pro Medicus Limited. Other product and company names mentioned may be trademarks and/or registered trademarks of their respective holders.
###