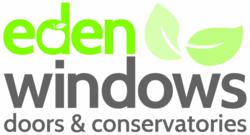 Based in Gillingham, Eden will now supply homeowners in 'The Garden of England' with Conservatory Outlet products including conservatories and double glazing; something which will be reflected in the company's imminent showroom refurbishment
(PRWEB) November 20, 2011
Eden Windows, Doors & Conservatories of Kent has become the newest member of the Conservatory Outlet network and the seventh installer to join in the last twelve months.
Based in Gillingham, Eden will now supply homeowners in 'The Garden of England' with Conservatory Outlet products including conservatories and double glazing; something which will be reflected in the company's imminent showroom refurbishment. Supported by Conservatory Outlet, Eden have designed what is set to be one of the best conservatory showrooms in Kent and plan to open a second within the next twelve months.
Following the establishment of several dealers in and around London, the South East represented natural progression for Conservatory Outlet as the fabricator strives to achieve full UK coverage via its network of installer-customers.
Similarly Eden was the natural choice within this area because of its experience and success throughout Medway, Canterbury and Tonbridge. Indeed one of Eden's first orders placed with Conservatory Outlet was for a conservatory with a retail value of £55,000.
As a result of joining the Conservatory Outlet network, Eden will now be the sole recipient of the relevant leads generated by Conservatory Outlet's main retail-facing website as well as those generated by its own brand new website, also provided by Conservatory Outlet.
The installer will also benefit from provisions of high quality bespoke brochures, a 24/7 electronic quoting and ordering system, and the trade secrets of many other successful installers within the network.
'I've always felt that a Conservatory Outlet dealer would prosper in Kent because of the style of properties and relatively affluent demographic in the area. I'm delighted that this dealer is Eden Windows.' said Greg Kane, sales director of Conservatory Outlet.
Commenting on the partnership Paul Kelly, managing director of Eden Windows, said; 'Conservatory Outlet dealers are among the best installers in the country and I wanted Eden Windows to be part of this elite network. What's more, within days of our new website going live we started to receive leads which have now been converted into sales and finished installations.'
###