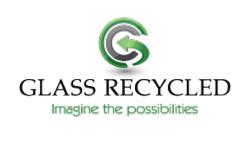 Plano, TX (PRWEB) November 19, 2011
Trade Only Design Library – found at http://www.todl.com – is now featuring a number of GLASS RECYCLED products in their online library of over 300,000 selections. This leading industry-specific site caters to over 55,000 TODL members including interior designers, architects, facility managers and professional buyers.
GLASS RECYCLED has partnered with TODL to include their full range of environmentally-friendly products including kitchen and bath countertops, flooring, landscape accents and specialty décor items created from recycled glass, porcelain and mirror products.
The TODL has been the industry's leading online product research and specification for 13 years, and offers a one-stop shopping place for trade professionals to view complete product information and create special project folders for every imaginable interior design need – from furniture and accessorizes to lighting, wall covering, window treatments and more. The site is a well-respected tool to view, download and specify the latest products, including a special section for 'green' related options.
GLASS RECYCLED is not only earth-friendly but also helps designers achieve their much needed LEED certification points. The company recently added hundreds of new color options to the site, and also stressed that GLASS RECYCLED is the only company that offers unlimited custom color choices – a feature that gives designers full reign to create anything they can imagine.
GLASS RECYCLED recently unveiled their 'Designer Showcase' - a web-based portal where the design community can create and order actual custom samples to experience first-hand the product before specifying it for a project
.
According to company president Tim Whaley – who invented and patented the company's manufacturing process, "We have a wide variety of glass, porcelain, mirror and mother of pearl colors – all crushed into a number of standard chip sizes. Clients can select from any combination of color and size, then we mix it with a custom epoxy to match virtually any paint color offered by Sherwin-Williams or Benjamin Moore paint companies. This feature makes us the only recycled glass to offer unlimited choices."
GLASS RECYCLED products are also as durable as granite but are heat and scratch resistant, do not require a seal and do not emit any potentially toxic volatile organic compounds. They can be can be made to any specified size and shape for kitchen countertops, bathroom, utility room, gameroom bar and more. Installation is easy and can be performed by anyone familiar with traditional granite or tile installations.
GLASS RECYCLED is a Texas-based company that creates stunning kitchen countertops, bathroom vanities, flooring and a number of other hard-surface finishes for both commercial and residential applications using their patented process of using crushed recycled glass and porcelain products. Unlike granite, marble or tile – which come from material mined from the earth and are available in only a few color selections, GLASS RECYCLED products return discarded items into useful, eco-friendly options.
To begin experiencing the benefits of these products, visit http://www.todl.com or the new GLASS RECYCLED Designer Showcase, visit glassrecycled.com or call 888.523.7894.
###