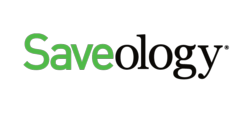 Senior Vice President of Sales for Saveology, Russell Giniger, said, "CallMiner's Automated Quality solution allowed us to immediately eliminate unnecessary costs in our Quality function."
Fort Lauderdale, Fla and Boston, Mass (PRWEB) November 21, 2011
Saveology, a leading comparison shopping destination, and CallMiner, the leader in speech analytics, have revealed the results from the Eureka speech analytics implementation. After a 60 day test, Saveology has accounted that utilizing Eureka's Agent Effectiveness Index has helped drive sales and pinpoint highly effective sales techniques.
Senior Vice President of Sales for Saveology, Russell Giniger, said, "CallMiner's Automated Quality solution allowed us to immediately eliminate unnecessary costs in our Quality function. However, the driving force behind our purchase of Eureka, and the reason we are so eager to use its real power, lies in Eureka's ability to tell us with certainty what is transpiring in 100% of customer interactions." Saveology, a comparison shopping, direct marketing firm, is an ideal firm to use CallMiner Eureka for its accuracy in employees' performances. Giniger states that, "we know with certainty which agents are doing well and are able to replicate their own success, and conversely we know which agents are not performing well, and subsequently are able to coach them to success." Eureka provides the exact knowledge around which words, phrases, and techniques drive a sale. This tracking tool is highly impactful to sales effectiveness for any type of business like Saveology.
CallMiner's President and CEO Terry Leahy said, "Saveology's remarkable success in just 60 days is a credit to their sales and marketing acumen. The fact they have been able to fully leverage critical sales and marketing insights using Eureka's Voice of the Customer Analytics only will continue to help drive success." In an industry challenged to sustain sales growth, Saveology's focus on replicating successful customer interactions is an ideal pair with Eureka's Agent Effectiveness Index.
About Saveology
Saveology is a leading Internet-based direct marketing platform focused on providing consumers the ability to obtain the best deals on services and products. Through Saveology Home Services, the Company operates the largest comparison shopping destination focused on cable, satellite television, Internet, telecommunications, home security, financial, warranty, wireless, tech support and moving services. Saveology Daily Deals is a new and innovative daily deal startup leveraging the home services business and featuring national, local and regional deals in over 28 markets. Saveology Daily Deals' performance based media outlet approach includes a larger revenue share with merchants than other daily deal companies, lead generation programs, coupon generators and access to millions of people for brand awareness. Saveology's corporate offices are in Fort Lauderdale, FL. To learn more about Saveology Home Services, visit http://www.saveologyhomeservices.com. To subscribe to Saveology Daily Deals, visit http://www.saveology.com.
About CallMiner
CallMiner is the market leading cloud-based solution for improving agent performance through Voice of the Customer analytics across all channels. Eureka automates the overwhelming process of monitoring information from 100% of interactions – calls/audio, chat, email, surveys and social – to uncover consistent and reliable information about agent performance. Real time business intelligence can be leveraged by enterprises to dramatically improve customer service and sales, reduce the cost of service delivery, mitigate risk, and identify areas for process and product improvements. For more information, please contact CallMiner at (239) 689-6463, ext. 2, or visit http://www.callminer.com.
CallMiner®, CallMiner Eureka!® and TopicMiner® are registered trademarks of CallMiner, Inc.
###