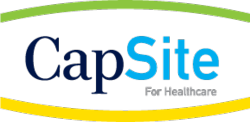 74% of U.S. Hospitals Plan to Purchase New Health Information Exchange (HIE) Solutions
Burlington, VT (PRWEB) November 21, 2011
CapSite announced today that Gino Johnson, CapSite Sr. VP and GM will be presenting at the upcoming Piper Jaffray Health Care Conference. The Conference is scheduled to take place on November 29 – 30 at The New York Palace.
CapSite will be presenting key findings from their recently published 2011 Health Information Exchange (HIE) Study.
About Piper Jaffray
Piper Jaffray is a leading middle market investment bank and asset management firm serving clients in the U.S. and internationally. A proven advisory team combines deep product and sector expertise with ready access to global capital. Founded in 1895, the firm is headquartered in Minneapolis and has offices across the United States and in London, Hong Kong and Zurich. http://www.piperjaffray.com
Since 1895. Member SIPC and NYSE. © 2011 Piper Jaffray & Co.
About CapSite™
CapSite™ is a healthcare technology research and advisory firm.
The CapSite database is the trusted, easy-to-use online resource, providing critical knowledge and evidence-based information on healthcare technology purchases. The CapSite database represents more than 140 healthcare technology categories and 1,200 vendors. CapSite™ provides detailed transparency on healthcare technology pricing, packaging and positioning.
CapSite has a strategic alliance with AHA Solutions to bring the CapSite database to the 5,000 AHA member hospitals.
When it comes to healthcare technology research, it helps to see all the details. Those details are now available with CapSite™.
###