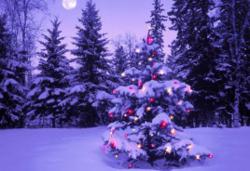 "If gifts are in the picture, they want a great experience, time with their loved ones, and maybe something a little extravagant."
Los Angeles (PRWEB) November 21, 2011
Did you ever want to know what women over 40 want for Christmas? This year, Tootzypop (http://www.tootzypop.com) answers that question with 12 days of posts and thoughts about the holidays. The "Tootzypop 12 Days of Christmas Holiday & Gift Guide" will debut on November 25 (Black Friday). Each weekday, a new blog entry will be posted from one of the site's "savvy, stereotype-smashing city gals."
Tootzypop's ten writers, all LA-based friends, represent the spectrum of lifestyles of a certain over 40 demographic. Therefore, there are many different angles on how to tackle the holiday season, including confessions of a re-gifter, a handmade holiday (courtesy of Etsy), skipping the mall to shop on the internet, and a Jewish woman's love for her Christmas tree (posts can be previewed upon request). Several of the posts include gift guides with links to each item.
"Each year, millions of children submit their Christmas list to Santa, but no one asks women 40 and older what they want," says Marcia Zellers, Tootzypop founder. "This year, we find that middle-aged women enjoy the spirit of the holidays, which doesn't necessarily involve gifts. But, if gifts are in the picture, they want a great experience, time with their loved ones, and maybe something a little extravagant."
Tootzypop, launched in July 2011, is a blog and daily email that targets an over 40 woman with a more youthful, edgy sensibility than the typical mainstream media reader. The posts are purposely kept short to appeal to this very busy demographic, and include a "call to action" to help the reader consider the day's thought in her own life.
# # #