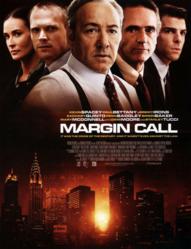 Filmmakers' impoverished narrative of business can dilute the drama inherent in what so many people do with their lives.
Washington, DC (PRWEB) November 22, 2011
The Business Rights Center asked Ribstein, a law professor at the University of Illinois, to write a review of "Margin Call". His reply, drawing on three scholarly articles he's written on the depiction of Wall Street in cinema, argues that filmmakers erroneously view finance as a zero-sum game devoid of moral choices.
Read more: http://www.atlassociety.org/brc/margin-call
About The Atlas Society
Founded in 1991, The Atlas Society (TAS), a 501(c)(3) nonprofit organization headquartered in Washington DC, develops and promotes open Objectivism: the philosophy of reason, individualism, achievement and freedom. Objectivism was founded by Ayn Rand (1905-1982), the author of Atlas Shrugged, The Fountainhead, The Virtue of Selfishness, and other works. As the founders of open Objectivism, TAS believes that the philosophy is a body of knowledge open to expansion and revision, through rational inquiry and open discussion and debate. The organization's programs reach a broad audience ranging from the general public to graduate students in philosophy. Learn more about The Atlas Society and its distinguished staff and Board of Trustees at http://www.atlassociety.org.
About The Atlas Society's Business Rights Center
Founded in 2009 as a program of The Atlas Society, The Business Rights Center (BRC) is dedicated to defending businessmen who are defamed by the media and unjustly prosecuted by the government. The BRC also strives to expose and challenge the false premises of today's post-Enlightenment, anti-business intelligentsia. The BRC serves its mission through the investigation of major cases, backgrounders on major business issues, interviews, media reviews, a "Business Rights Watch" blog, editorials/Op-Eds, and live events bringing businessmen, media, and scholars together to debate and discuss key issues. Learn more about the Business Rights Center at http://www.atlassociety.org/brc or call Alexander Cohen, Managing Editor at 202-AYN-RAND ext. 6.
About Larry Ribstein
Professor Ribstein is the author of leading treatises on limited liability companies (Ribstein & Keatinge on Limited Liability Companies) and partnership law (Bromberg & Ribstein on Partnerships), as well as two business associations casebooks (Ribstein & Lipshaw, Unincorporated Business Entities, 4th edition 2009 and Ribstein & Letsou, Business Associations, 4th edition, 2003). His books also include The Sarbanes-Oxley Debacle and The Constitution and the Corporation (both with Henry Butler), The Law Market (with Erin O'Hara), The Rise of the Uncorporation and The Economics of Federalism (with Kobayashi). From 1998-2001 he was co-editor of the Supreme Court Economic Review. Ribstein has also written or co-authored more than 170 articles on a wide variety of subjects. He is a leading contributor to the Truth on the Market, a blog that provides policy analysis of current business-related issues. More information about Professor Ribstein can be found at http://www.law.illinois.edu/faculty/profile/LarryRibstein
###