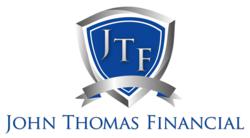 New York,NY (PRWEB) November 23, 2011
Thomas Belesis, CEO of leading financial services firm John Thomas Financial, recently appeared on Fox Business zPoser and Money.
Thomas Belesis found a greater amount audience in the movie Wall Street II by appearing as a trader with the film's star Shia LaBeouf. The role of Belesis in the totality of the film was bigger than what his role was onscreen. For one thing, Belesis likewise served as a crucial advisor to the film's Director, who is Oliver Stone. Overall, he helped in making sure that the film is able to capture an authentic look of Wall Street. Because of his substantial involvement in the making of the film, both onscreen and off, he was requested to appear in a number of programs, particularly those that tackle finance issues. He was asked to provide valuable insight into his financial expertise and points of view.
However, above all else, Thomas Belesis is the main man of John Thomas Financial. The company exists mainly because he is on top of everything that involves John Thomas. Suffice it to say that Belesis is the overall leader of the company, without the expertise of which it will not properly run. On the side, Thomas Belesis is involved in a number of essential endeavors. Currently, he sits on the World Energy Forum as a Board member. He provides strong support to numerous, significant groups and organizations that likewise include Marine Corps Law Enforcement Foundation, and the Societies that provide assistance to Leukemia and Lymphoma victims. This obviously proves the generosity of Belesis when it comes to sharing much of which he has to society.
# # #