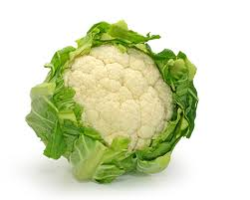 Cauliflower @ Olericulture.org
(PRWEB) November 27, 2011
Olericulture is the science and technology of cultivating and producing vegetables. Within this discipline, Olericulture.org provides a wide range of resources related to traditional temperate and oftentimes indigenous, tropical vegetable crops.
Olericulture.org has newly included 128 resources to its Cauliflower category. Among the cole crops, cauliflower (Brassica oleracea convar. botrytis var. botrytis, Brassicaceae) is produced for its usually white curd which botanically is an inflorescence meristem. Cauliflower and broccoli are the same species and have very similar structures, though the edible part of broccoli are the green flower buds. Cauliflower contains several phytochemicals including sulforaphanewhich may protect against cancer, glucosinolates, carotenoids and indole-3-carbinol, a phytochemical enhancing DNA repair, acting as an estrogen antagonist and slowing cancer cell growth.
The General Cauliflower section within the Vegetables Crops Category of Olericulture.org provides information about aspects of production of cauliflower including cultivation, pests and diseases, harvest, postharvest, storage and marketing. The category's most prominent resource is a Horticulture Information Leaflet on Cauliflower published by the North Carolina Cooperative Extension Service of North Carolina State University. This leaflet covers recommended cultivation and postharvest practices for cauliflower including transplant production, soil, fertilizer, planting, irrigation, weed management, insect and disease management, blanching, harvesting, postharvest, yield, varieties and problems and their causes in cauliflower production. The University of Minnesota's "VegEdge" Vegetable Integrated Pest Management (IPM) Resource for the Midwest provides a number of publications on cauliflower cultivation and focuses on insect pests, beneficial insects and diseases. Similarly, Rutgers, The State University of New Jersey publishes New Jersey Cauliflower IPM Guidelines which covers major pests and a list of highly recommended practices to prevent damage caused by them.
The Cauliflower Research Section at Olericulture.org provides scientific information and links to peer-reviewed papers, journal articles, theses, books, abstracts, and other scholarly literature on current and recent research on cauliflower. It contains a number of scientific papers including "Characterization of Two DNA Polymerases from Cauliflower Inflorescence", "Comparative Effects of some Antimetabolites on Ribonucleic Acid Synthesis and Induction of Nitrate Reductase in Cauliflower Leaf Tissues", "Cauliflower (Brassica oleracea var. botrytis L.) Curd Development: The Expression of Meristem Identity Genes", "Variation and Selection at the CAULIFLOWER Floral Homeotic Gene Accompanying the Evolution of Domesticated Brassica oleracea" and "The LEAFY target LMI1 is a Meristem Identity Regulator and Acts Together with LEAFY to Regulate Expression of CAULIFLOWER".
Olericulture.org was launched in 1996 and has emerged as a comprehensive aggregator of websites and science references in the applied life science olericulture. The site is now under new management and has just been republished.
Users who wish to submit their own or their company's information for inclusion in Olericulture.org are welcome to submit their listing through the site. Furthermore, the site maintains a number of RSS feeds which enables users to subscribe to their most favorite topics within the site. Olericulture.org also maintains the Twitter account @Olericulture which currently features 2,606 tweets and 102 followers.
###