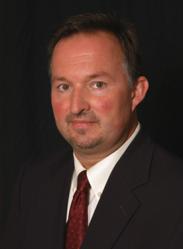 Cincinnati, OH (PRWEB) November 28, 2011
Family Motor Coach Association, an international organization for motorhome owners, has announced that longtime staff member Jerry Yeatts has assumed responsibilities as executive director of the association.
Mr. Yeatts will take on responsibilities formerly handled by Bradford Koshland, who tendered his resignation in early November for family reasons.
"Brad made a very difficult decision that required him to set aside his duties at FMCA headquarters in Cincinnati and take on a new challenge with his immediate family," said FMCA president Charlie Schrenkel. "We certainly understand the need to put family first, and we wish Brad well with this and all of his future endeavors."
In addition to fulfilling the obligations of executive director, Mr. Yeatts also will maintain oversight for the Member Services area. Previously, he served the association as director of conventions and commercial services for more than a decade.
"Jerry is well-acquainted with the RV industry and well-versed in the needs of FMCA. His years of experience will be an asset as he leads the association and also works to grow FMCA's membership base," Mr. Schrenkel noted.
ABOUT FAMILY MOTOR COACH ASSOCIATION • Enhancing The Motorhome Lifestyle
Family Motor Coach Association (FMCA) is an international organization for families who own and enjoy the use of self-contained, motorized recreation vehicles known as motorhomes. The association maintains its national headquarters in Cincinnati, Ohio, and currently has nearly 90,000 active member families. FMCA offers its members a number of benefits, including a subscription to its monthly magazine, Family Motor Coaching; an emergency medical evacuation program; trip routing; mail forwarding; and group rates on an emergency roadside assistance program. Perhaps the most important benefit of FMCA membership is the camaraderie and friendships that develop among people enjoying the common interest of motorhome travel and recreation.
Note to media: for images and additional information, visit http://www.fmca.com/conventions/media.
###