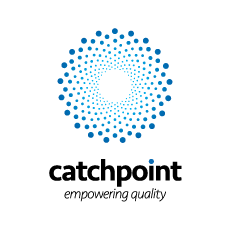 One hour of website downtime could mean 4 percent -- or more -- of revenue lost.
New York (PRWEB) November 28, 2011
Catchpoint Systems, Inc., a new provider of Web performance monitoring solutions for Internet-dependent businesses, today announced its website performance results for the Top 50 Internet Retailers on Cyber Monday. Catchpoint measured Cyber Monday website availability, and retailers' website speeds based on render and page load times.
Top sites with worst availability (>10 minutes) based on a 1,020 minute monitoring period:
Site : Availability : Downtime Minutes
PC Mall Inc. : 87.50% : 128
Newegg Inc. : 94.13% : 60
Toys 'R' Us Inc. : 96.83% : 32
Avon Products Inc. : 97.07% : 30
Crate and Barrel : 97.81% : 22
Nordstrom Inc. : 98.78% : 12
BarnesandNoble.com Inc. : 99.02% : 10
W.W. Grainger Inc. : 99.02% : 10
Assuming Cyber Monday sales are spread evenly throughout a 24 hour day, one hour of downtime would translate to 4 percent of sales lost if buyers leave a retailer's website out of frustration. However, given that peak sales are typically highest during the early afternoon EST, downtime during that period could mean even greater revenue losses.
Speed based on render start time:
Fastest: Macys 414 ms
Second: Staples 453 ms
Third: Kohl's 478 ms
Slowest: Crate and Barrel 2,752 ms
Render start time: The time it takes for the page to start displaying something other than white space.
Speed based on page load time:
Fastest: JC Penney 700 ms
Second: Gap 1,199 ms
Third: Abercrombie & Fitch Co 1,283 ms
Slowest: Target: 6,856 ms
Page load time: The time it takes the browser to download and render the page. This is the time when the browser states "done" in the status bar, or the mouse changes from "waiting" state to a pointer.
Methodology:

URL monitored: Internet Retailer top 50 sites homepages excluding Netflix, Blockbuster, 1800 Flowers, Scholastic, and Redcats USA.
Date: November 28, 2011 from 00:00 EST to 5:00 p.m. EST
Interval: Every 5 minutes from 10 US Cities (Las Vegas, New York, Los Angeles, Chicago, Washington DC, Miami, San Francisco, San Jose, Seattle and Portland)
Metrics Calculation: Median
Browser Used: Internet Explorer 8
For a full overview of retailers' website performances on Black Friday and Cyber Monday, please visit Catchpoint's performance monitoring blog.
About Catchpoint Systems, Inc.
Catchpoint provides Web performance monitoring solutions to Internet-dependent businesses, which allow them to quickly analyze and improve speed, reliability and availability of their Internet services and applications. Catchpoint's solutions give companies a unique purview into their end-users' online experiences, allowing them to anticipate, detect, identify the source of – and then solve – performance problems before customers experience them. By working with Catchpoint to ensure a fast, glitch-free online environment for their customers, Catchpoint's ad delivery, publishing, ecommerce, and infrastructure clients increase profits and protect their brand integrity. Catchpoint was founded in September 2008 by former DoubleClick (a division of Google) veterans experienced in designing, building, operating, scaling, and monitoring high transactional Internet services utilized by thousands of companies and impacting the experience of millions of users. Catchpoint launched its solution publicly in April 2010. For more information, http://www.catchpoint.com.
# # #