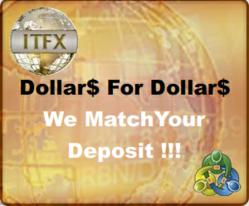 (PRWEB) November 29, 2011
Egypt's gas pipeline to Jordan and Israel was blown by saboteurs just a few hours before the country's first free election since President Hosni Mubarak stepped down in February this year. Despite a hike of 100 bps in the overnight deposit rate last week and the first rise in the rate in 2 years, InvestTechFX, a Forex Trading Firm, reports that the Egyptian Pound reached its highest in 7 years. Their debt insurance costs rose by 6 bps to 555 bps in the five-year credit default swap market.
For the first time in 2.5 years, the Zloty recovered some ground at the beginning of the Thanksgiving weekend. With concerns about Hungary's unorthodox policy steps and its debt burden, Hungary's currency has been under severe pressure. Its debt insurance costs fell 14 bps on Monday to 631 bps after it hit record highs on Friday with the government agreeing to cooperate with banks, the IMF, and the EU to stabilize the economy. The FX trading experts at the company InvestTechFX suggest that there was speculation of a rate hike with Hungary's central bank expected to makes its monthly policy decision shortly. They face a tough decision of either hiking rates aggressively or leaving them on hold.
Hungary turned to the International Monetary Fund to make a strong recovery though. InvestTechFX's experts announced that despite the markets broadly improving, they still appeared fragile due to the skepticism surrounding the chances of a swift resolution to the Euro Zone debt crisis that would end emerging Europe's vulnerability. After days of losses, the IMF's denial of aid for Italy triggered a turnaround in the emerging markets that are risky.
A proven leader in the industry of artificial intelligence software, the online Forex trading company InvestTechFX is renowned for their top notch Forex currency exchange technology systems in the computerized trading industry. The company recently announced a new limited time 'Dollar$ for Dollar$' offer where ITFX matches the customer's deposit. http://www.investtechfx.com
###