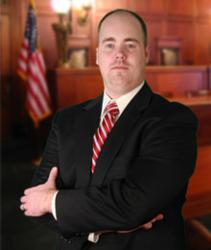 Negligent service of alcohol is precisely why dram shop laws were developed.
Dallas, Texas (PRWEB) November 30, 2011
The Dallas wrongful death attorneys of Grossman Law Offices have filed suit against Black Finn American Saloon after an "obviously intoxicated" patron was allegedly continually served alcoholic beverages and then became involved in a fatal car accident.
The suit (Cause No: 10-16824), filed in the 95th Judicial District Court in Dallas County, alleges that on or about June 2, 2010, "Defendant sold, served and/or provided alcoholic beverages to Amy Wheat... to the extent that she presented a clear danger to herself and to others." Ms. Wheat left the bar in an "obviously intoxicate state... fell from a moving vehicle and struck a light pole." Wheat suffered blunt force trauma injuries to her chest, neck and head, resulting in death.
A dram shop cause of action was brought against Black Finn as purportedly "Defendant was negligent in allowing Amy Wheat to consume alcohol to the point of intoxication... after she reached the point of intoxication" and "after she was obviously intoxicated."
Texas dram shop lawyer Keith Purdue comments, "The suit notes the decedent's Blood Alcohol Concentration to be .26 at the time of death, which would certainly coincide with the allegations of alcohol service after reaching obvious intoxication. Negligent service of alcohol is precisely why dram shop laws were developed."
Dallas drunk driving attorney Jerrell Wise states, "Studies have shown marked decreases in alcohol-related accidents in the state of Texas, following the development of dram shop liability laws. Through this course of action, bars and restaurants that serve alcohol are put on notice that their over-service actually does play a role in accidents, and that they too can help reduce the rate of drunk driving accidents."
About Grossman Law Offices:
Based out of Dallas, and with satellite offices throughout the state*, the Texas intoxication accident lawyers of Grossman Law Offices have developed a rapport within the legal community for handling dram shop claims against negligent bars or restaurants. Call us toll-free at 1-855-326-0000.
*By appointment only
###