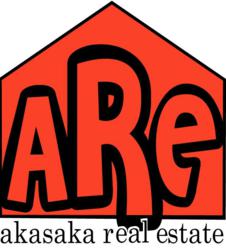 Compared to London, New York or Hong Kong, the rental yields in Tokyo are double or triple and that is in yen..a very strong currency.
Tokyo, Japan (PRWEB) December 08, 2011
Akasaka Real Estate along with its most recent addition, Ruth Jarman Shiraishi, announces the launch of it's new all English residential investment property service in Tokyo.
With fifteen years as a quantitative analyst and developer at leading financial institutions, Erik Oskamp started work on his tedious data base when he bought his first Tokyo property in 2004. "The Japanese system was utterly opaque and not to mention fully based in Japanese language. As a foreigner without much Japanese ability I felt completely uninformed and disadvantaged through the entire purchasing process. It was then I began building my system more as a hobby than anything else," remembers Erik. "In 2007, I realized there were many other foreigners who felt frustrated at the lack of transparency, so I decided to open Akasaka Real Estate as a venue for other foreigners looking to invest in the Tokyo property market."
Now, after six years of intense development and the successful sale of 100+ properties to savvy investors he knew from the finance industry, Erik feels his foundation is set and Akasaka Real Estate is equipped to welcome a more general client base. "Until now we catered to a small group of savvy investors based outside of Japan. These were former colleagues, etc., who knew and trusted my instinct and ability. Now, I've decided to open up our service to the general market," states Oskamp.
Erik's recent webinar on investing in Tokyo gives an expert view on the current market. The webinar can be found at
http://www.realestate.co.jp/2011/11/01/live-webinar-how-to-spot-a-good-investment-in-tokyo-real-estate-with-erik-oskamp/
Those interested in the data and trend information collected by Erik and his team can register as members on their website. The cache of information includes rental yields by building age, price trends in various Tokyo locales, Erik's philosophy on investing, exchange rates, taxes and much more.
As another step in bringing his service to larger audience, Erik added Ruth Jarman Shiraishi to his already strong team. As Director of Business Development at Space Design Inc., Ruth made BUREAU and B-SITE the most recognized serviced apartment brand among Japanese providers in Tokyo and Yokohama.
"I heard Erik describe his business at the American Chamber of Commerce in Tokyo and I recognized immediately how his system 'flattens' property investment in Tokyo. With the transparency and service he offers, finding high yield properties in Tokyo is open to properties. Erik's dedication in creating this data base will be a game changer. I am excited to be a part of this effort going forward," states Ruth Jarman Shiraishi.
About Akasaka Real Estate
Akasaka Real Estate with recent addition Ruth Jarman Shiraishi filters all for-sale listings in Tokyo and can tag them based on various criteria i.e. location, price, yield, etc. Initial investment can be as low as 4 million yen and gross yields are between 7 and 14 percent. Stable rent returns in the ever-strengthening yen make these investments particularly attractive. Akasaka Real Estate will take care of the entire purchase process and manage properties for the competitive fee of 5.25 %. Akasaka Real Estate is the only company that specializes in smaller sized investment properties and includes management and all English support. Erik Oskamp is featured as one of the expert contributors to Tokyo's definitive guide to buying property in Japan. For more information visit http://www.akasakarealestate.com
Media Contact:
Ruth Jarman Shiraishi, Akasaka Real Estate
9-6-27-801 Akasaka, Minato-ku Tokyo 107-0052
TEL:81-3-6379-9175, FAX: 81-3-4496-6230
ruth(at)akasakarealestate(dot)com
###