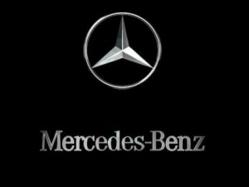 San Antonio, Texas (PRWEB) December 01, 2011
Mercedes-Benz of San Antonio, a San Antonio Mercedes-Benz dealer, recently reported that both Nissan and Daimler may potentially team up on a joint-assembly plant in Mexico. The two automakers are in the process of finalizing plans that would see a plant open by 2014, with the capability to produce roughly 200,000 vehicles a year for the North American market. If both sides can agree on this project the price tag would be flirting somewhere around one billion dollars. This may seem like a weird dynamic between Daimler and Mercedes-Benz, but back in 2010 Nissan, Renault and Daimler created an alliance to produce engines and vehicles. Discussions have arisen that Nissan will cover the cost of creating the facility, while Daimler covers the operating costs, although nothing is confirmed it wouldn't necessarily be a bad move.
If this plan goes through it would be the first Mexican plant to create Mercedes-Benz passenger vehicles in Mexico, although other Daimler plants in Mexico make large trucks as well as buses for the company.
Mercedes-Benz of San Antonio is a Mercedes-Benz dealer in San Antonio that sells new Mercedes-Benz vehicles as well as a wide array of used vehicles in San Antonio. There is also a service center connected to their location.
# # #