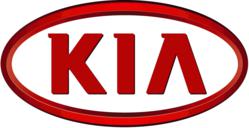 Topeka, Kansas (PRWEB) December 01, 2011
Briggs Kia is very happy to announce that recently Briggs auto dealerships were named the best auto dealerships in Kansas by the Kansas Best 150. Briggs Kia-the leading Kia dealership in Topeka, is a part of the Briggs group and is very proud of this recent honor. The Kansas Best 150 is a poll that determines the best of Kansas, everything from cuisine, destinations, personality and retail. The Kansas Best 150 was put on by The Topeka Capital-Journal, 580 WIBW and the Big 94.5 Country.
Briggs was voted as the best auto dealership in the retail category. The entire Briggs company is very honored to have been chosen for this. Briggs has been around for nearly 30 years and their number one goal is to better serve the state of Kansas. With eight different locations, Briggs is sure to be near almost everyone in the sunflower state.
The Kansas Best 150 has been put on this year in honor of the 150th anniversary of Kansas' statehood. The state of Kansas has a lot to offer people and the Best 150 will help let people know where the best of the best is in the state.
Briggs Kia is thrilled to be able to serve the state of Kansas. They have a large selection of Kia vehicles in Topeka, KS and many used cars in Topeka as well. People who are interested in a new or used car in Topeka should stop by Briggs Kia today.
###